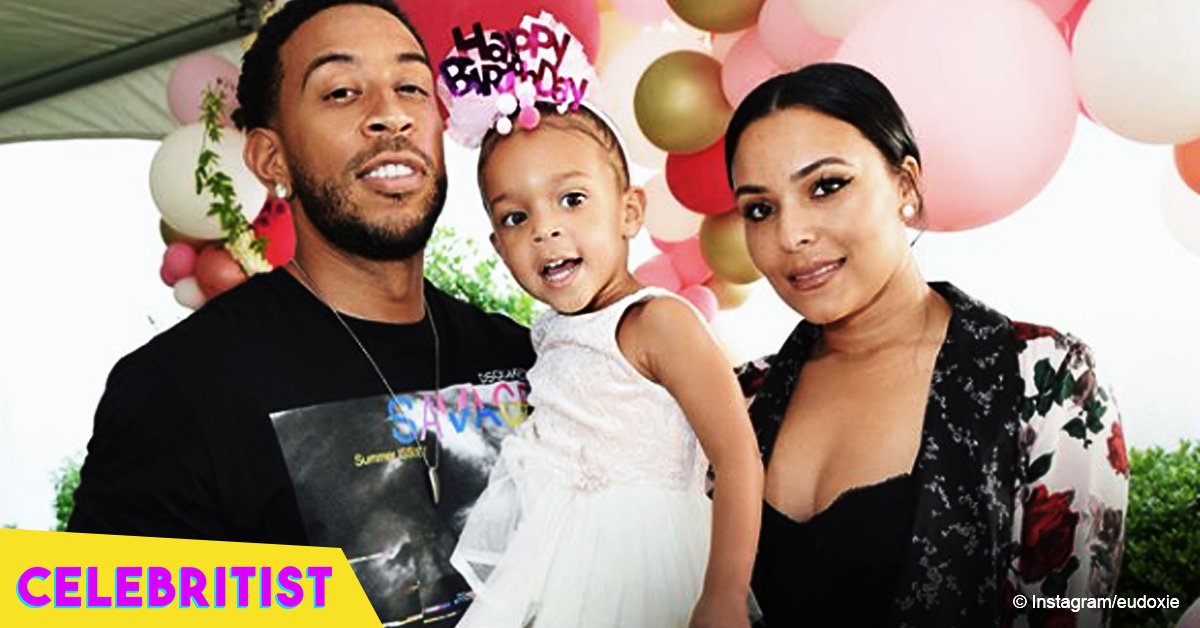 Ludacris' wife touches hearts with pic of daughter meeting grandma in her hometown of Gabon

It's never too early for a child to learn more about her parents' roots, and that's exactly what Ludacris' wife Eudoxie did, by bringing their daughter Cadence to her hometown of Gabon.
There really is no place like home, and Eudoxie wanted to show her daughter Cadence the beauty of her hometown in Central Africa, particularly in Gabon. This trip back home marks the mother's first time to head back since she was pregnant with the toddler, who just recently celebrated her third birthday in May.
While in Gabon, little Cadence met up with her mother's family and toured the place. She even got to show off her skills in French, which is one of the main languages in the area.
Throughout their entire trip, Cadence looked beautiful in her well-put-together outfits. Likewise, Eudoxie glowed as she could not have been happier to have her little one with her in her hometown.
In one particular photo, the duo was out shopping for fruits, when the three-year-old insisted she placed what she bought in her own bag, despite its heavy weight.
"Boss baby wanted to carry the purchased fruits in her own bag. Lol"
The lovely pair seemed to have been enjoying their trip too much that in one picture, she called out their patriarch Ludacris saying Gabon suits their child, and they might have to stay a bit longer.
"Gabon suits us daddy @ludacriswe may need to spend more time here."
Based on Eudoxie's Instagram captions, the two are actually in Africa for business meetings, although they did not disclose what for. However one thing's for sure, and that is little Cadence was well-behaved while sitting in on her mother's meetings all the time.
"Honestly the best travel buddy and a good sport. We spent most of our day in meetings and she did not complain. We are blessed."
It is quite clear through the posts that Ludacris was not with them during the trip, but the loving husband is gracefully waiting for their return.
Please fill in your e-mail so we can share with you our top stories!