5-year-old tormented by bullies every day until two football players show up to make it stop
After learning that 5-year-old Keison was being bullied at school, two 16-year-old football players decided to do something about it.
Chris Kuykendall and Brevin Young started a group to help bullied children at school in 2014. Aiming to change those children's lives, they ate lunch and played with them.
It all began when Chris, from Hobbs, New Mexico, heard about Keison, who was being severely bullied at school.
Follow us on our Twitter account @amomama_usa to learn more.
The football player was heartbroken and wanted to help put an end to the bullying epidemic.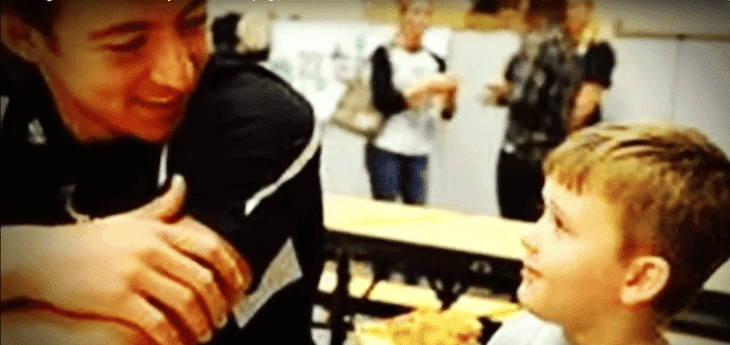 In an interview with Meredith, host of The Meredith Vieira Show, he said: "[Keison] didn't want to go to school. When he was at school, he was just miserable. That shouldn't be happening at all."
Chris himself was seriously bullied as a child. He said that the biggest mistake most children make is not informing their parents about the bullying.
"I remembered how I felt when I was getting bullied. It just fired me up," he said. "I wanted to change that right then and there. I didn't want him to go another day, wake up another day, feeling like he didn't need to go to school."
To help Keison, Chris invited the little boy to eat lunch with him. His plan worked as the other children at school thought Keison must be really cool to have a football player eat with him.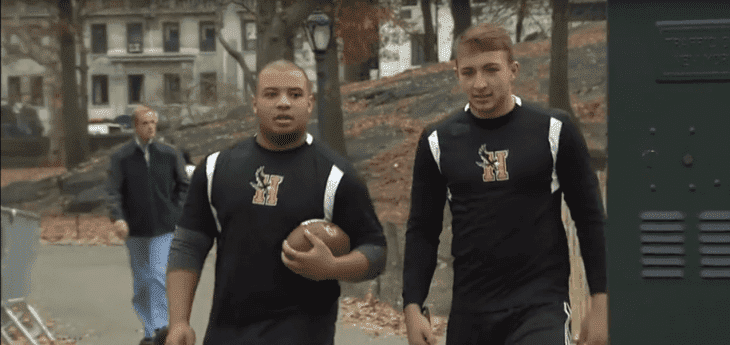 Afterward, he learned that Keison was doing a lot better.
Chris said: "He was ready to go to school, playing on the playground. It just opened him up."
Brevin Young, another football player, was so touched when he saw what Chris was doing. He then decided to join in the effort.
Brevin had been bullied when he was younger as well.
"I was bullied as a kid, and I feel like I didn't have anybody there to lean on," he said. "And just thinking back on how I felt about it, I wanted to make sure now the kid didn't feel like that."
The two football players set up the Eagle Buddies that pairs high school athletes with bullied children to build their confidence and give them support.
"It just shows that anybody can make a difference because it's not only happening in Hobbs, New Mexico. It's happening everywhere," Chris said.