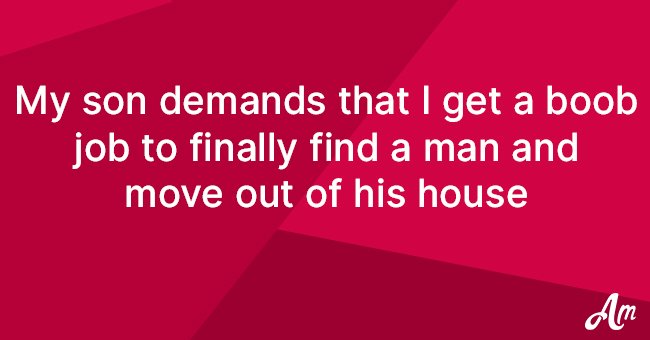 My son demands that I get a boob job to finally find a man and move out of his house

Dear AmoMama,
I was widowed at 28 and was left with a young son to raise on my own. My husband died in an accident at work, and the company gave me a generous compensation.
I took that money and I bought a house which I put in my child's name, so he wouldn't pay tax on it when I passed away. I worked two jobs to put him through a private school and then through college, and I never even looked at another man. All I lived for was my son.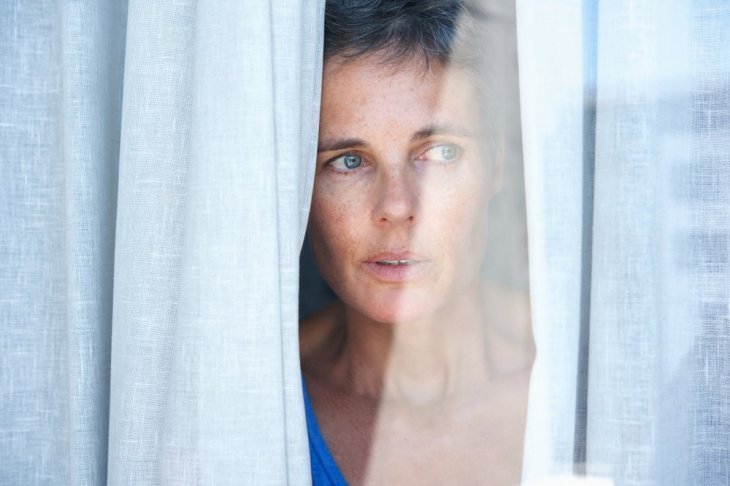 Source: Shutterstock
My son is now 26 and he has been getting serious with a very nice girl he met in college, and I was very happy about it.
Two days ago my son sat down with me and told me he wants me to move out because he intends to propose to his girlfriend and he doesn't want me living with them.
I was so shocked, I told him I am now 48 and have no-where to go, that I considered that the house was also mine.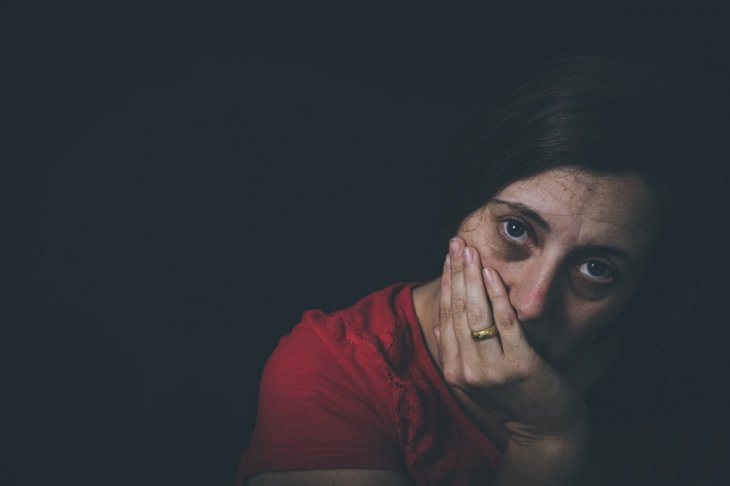 Source: Shutterstock
He told me that legally I don't have a leg to stand on. He told me that instead of sitting there crying I should think about improving my looks, going to the gym and having a boob job so I could catch myself a man and get out of his hair.
The son I sacrificed everything for thinks I should trick myself out, sexualize myself, give up my dignity and find a man to take me in so he can have the house for himself.
I don't even know what to think, I feel so numb, so betrayed and so heartbroken.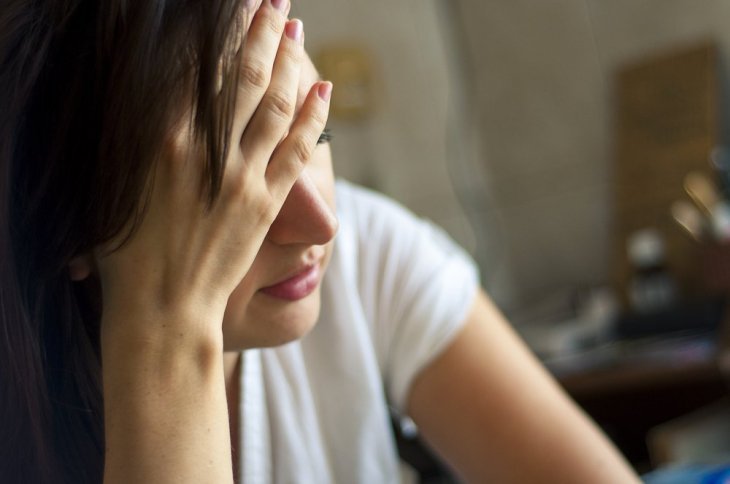 Source: Shutterstock
I don't know what to do, is this how my son sees me? Is this what all my effort, and love and care mean to him? Please help me make sense of this.
If you need help or advice, reach out to us, and thousands of women just like you who are struggling with the difficulties of life. You are not alone, we are here for you, and we listen; so write to us anonymously using this form.
Please fill in your e-mail so we can share with you our top stories!