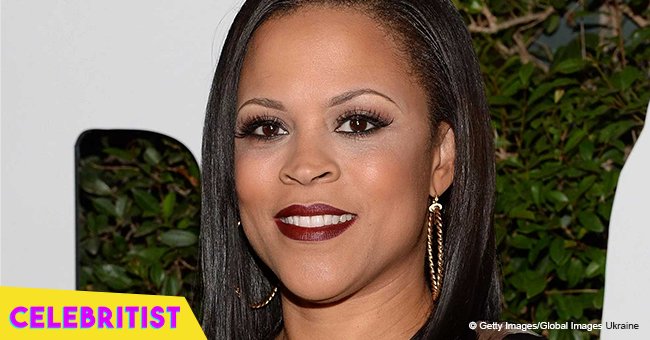 Shaunie O'Neal flaunts braids in black suit, posing with 2 grown-up sons in new photo
The American television personality, entrepreneur, philanthropist, and executive producer is also a proud mother as a result of her marriage to the retired athlete, and regularly shares photos of her children.
Shaunie O'Neal, the ex-wife of basketball legend Shaquille O'Neal, is a mother of five. Her son Myles Nelson is from a previous relationship, while sons Shareef and Shaqir, and daughters Me-arah and Amirah are from her marriage to Shaquille.
Recently, the proud mama took to her Instagram account to share a photo of herself with her eldest sons, Myles and Shareef.
The three of them were standing outside somewhere in Los Angeles, striking a pose for the camera as the shot was snapped.
"I'm sure I'm going to have to hear a ton of bragging about this Godly sun ray @shareefoneal caught in this pic. Hanging with my grown men this morning @mylesboneal," Shaunie tagged the photo.
While she and Myles wore all black outfits, Shareef in the background wore a white t-shirt and a pair of black and green board shorts. He had also caught quite the ray of light in the image.
Shaunie had her long blonde braids hanging loose down her body. Myles had on a number of short gold chains around his neck, and Shareef wore a pair of dark sunglasses.
The former couple's three sons (Myles was adopted by Shaquille after the couple tied the knot) recently stepped out with their father at the NBA Awards Show, and the basketballer took to Instagram to share a shot of the event.
The family looked stunning donning suits according to their tastes. The patriarch of the family went for a classic gray suit with a black t-shirt and multi-colored tie.
Myles, known as the fashionista of the bunch, went for gray pants, a navy-blue blazer, and a black turtleneck underneath with several silver necklaces to accessorize the outfit.
Shareef opted for a classic dark blue suit with a white t-shirt, sunglasses, and no tie. Shaqir, the youngest, went for a bright red suit, white t-shirt and a stylish red bowtie. He was also the only one not smiling in the picture.
While Shareef and Shaqir seem to be interested in following their dad's footsteps into the basketball world, Myles prefers a different spotlight.
The young man has been modeling for some of the largest fashion brands worldwide, and he's already leaving his mark on the fashion industry.
Shaquille's eldest daughter, Amirah (who goes by the nickname Mimi), also seems to be taking a leaf out of her father's book.
The teenager also plays basketball, and in her freshman year of high school, Mimi also averaged 26 points on the court.
Shaquille Shaunie married in 2002 and their controversial relationship was filled with cheating scandals from both sides almost from day one. They separated in 2007 after Shaquille filed for divorce.
Please fill in your e-mail so we can share with you our top stories!