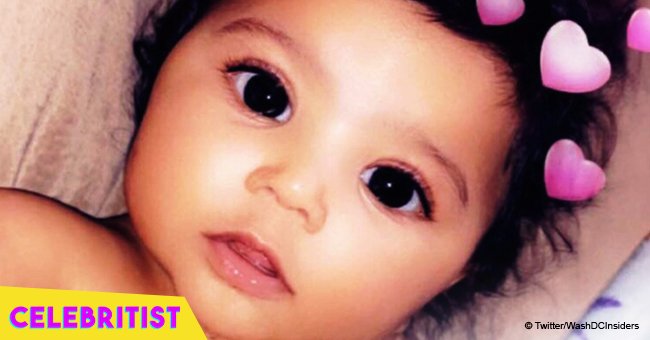 Vigil held for 8-month-old allegedly killed by her teen father
A 17-years-old man from Des Moines, Iowa, has been charged with the murder of his 8-months-old daughter. The girl died from several injuries after the man took her to the hospital. The devastated family held a vigil.
Jayden Straight is currently behind bars after being charged with first-degree murder and child endangerment resulting in the death of Raija Straight, his 8-months-old daughter.
According to Des Moines Police Department detectives, the baby was taken to the hospital by the suspect. She arrived with several injuries including skull fractures, broken ribs, and massive retina hemorrhaging. Raija died from her injuries soon after.
"It is heart-wrenching what she potentially went through," Sgt. Paul Parizek from the Des Moines Police Department told People. "I heard it was described as [being similar to] an eight-month-old child being dropped off the roof of a house. It is pretty brutal."
Hospital staff called the police to report the girl's injuries, as a doctor explained she was apparently the victim of an assault and there was no other way to describe her injuries.
Straight, who was the only caregiver of the girl that day, was the primary suspect. The man left the hospital after leaving the girl and turned himself into police at 2 a.m. on July 15.
Jayden is being held in a jail in Polk County on $750,000 bail. He will be tried as an adult.
Meanwhile, Raija's mother, Ri Bambino, held a vigil with the rest of her family and friends on Monday. More than 100 people reunited to claim for justice and honor the memory of the baby by holding balloons, candles and signs that read "Long Live Raija," "Justice for Raija" and more.
Robin Head, Raija's great-grandmother, said tearfully:
"When I saw this child's face and what she has brought to me for the last eight months of her life. I can't never explain that feeling of holding her, laughing with her, touching her, walking with her, crawling with her."
Head recalled it was hard to keep up with the little girl, who is remembered as an energetic, happy soul. "She kept going, and she kept going, and we just followed along with those footsteps, 'Go wherever you want to go, Raija," she said.
"And that's what she's gonna do, she's gonna be with us, and she's gonna go wherever God can send her."
Please fill in your e-mail so we can share with you our top stories!