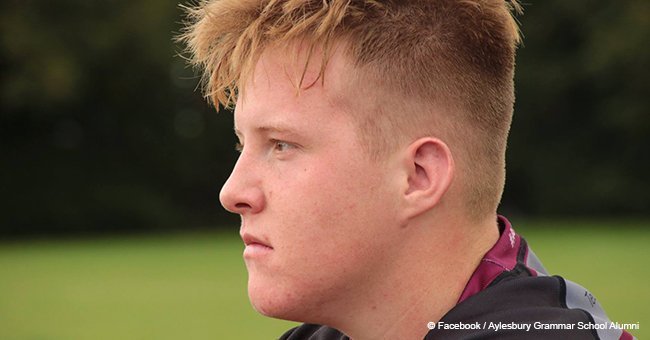 Teen who found rare white Cadbury Creme Egg killed in 'terrible accident'
18-year-old Charlie Dunne passed away in a tragic accident due to a catastrophic injury to his vertebrae, according to his school alumni's official statement on social media.
The alumni of Aylesbury Grammar School, where Dunne recently completed his A-Levels, took to Facebook to share the sad news about the 'terrible accident' on a beach in North Devon, while the rugby player was on holiday.
The teenager made major headlines earlier this year when he found a rare white Cadbury's Crème Egg, according to Mirror.
He traveled to North Devon with his family after attending the Leavers' Ball on July 8. On the beach, Dunne severely injured his vertebrae, which led to spinal injury and cardiac arrest. The complete detail of the accident has not yet been revealed.
On Wednesday, July 11, Dunne's family took the most difficult decision of turning off the life support that assisted him since the accident.
The alumni's Facebook page also informed that Dunne was an organ donor, and the idea of his death potentially transforming someone else's life provides at least some comfort to his family and friends
The Facebook post further informed that the news of Dunne's demise 'hit the School community very hard.' On July 17, the community gathered to 'express their feelings and also get the support they need' and to spend the afternoon remembering Dunne.
It was further written that the afternoon would be focused on remembering Dunne's 7 years at Aylesbury Grammar School and supporting his friends in the time of grief.
The alumni's post requested everyone to be present at the function wearing 'bright colors, bold shirts!'
Charlie was described as a 'lively, inquisitive, friendly, and helpful young man,' who was always smiling, happy, and well-known across the entire school.
Please fill in your e-mail so we can share with you our top stories!