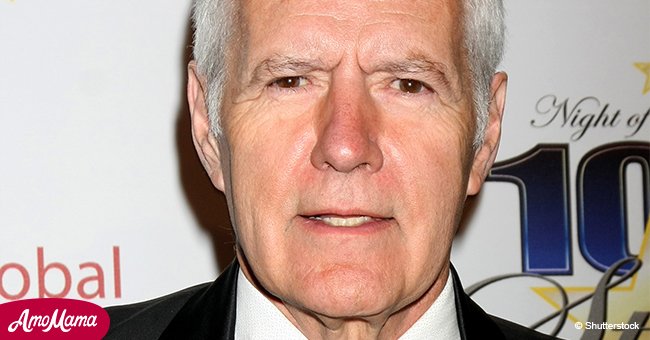 The Wrap: 'Jeopardy!' host Alex Trebek sued by woman for 'physical, mental, and emotional pain'

The woman alleged that Trebek's dog attacked her and chased her into traffic.
Alex Trebek is being sued for negligence by a woman who claims to have been injured by his unrestrained dog, according to The Wrap.
The victim, who is now identified as Hanna Ketai, claims that she was walking her yellow Labrador past Trebek's property in California when the incident occurred.
She alleged that a large black dog suddenly charged out of Trebek's open gates, and headed straight for her. She did not mention the breed of the dog in her claim.
Ketai added that to avoid the charging dog, she turned to her right. This caused her to lose her balance and fall right on the road, right in the way of oncoming traffic. Read more about the case on our Twitter account @amomama_usa.
Ketai specifies that she was about to be hit by an SUV but witness interaction saved her. Passerbys ran to her rescue immediately, protecting her from the impending collision.
Although she was not attacked by the dog physically, she claimed that the bruising caused due to falling on the road, and the mental distress caused due to the near-accident was a result of the TV host's negligence.
The Canadian host failed to tie up his dog or close his property gates as per her claim, which is the reason she filed for the lawsuit and is claiming unspecified damages.
Trebek has so far not commented on the news, choosing to stay quiet when contacted by the press.
It is not the first time that a celebrity has been sued over the behavior of their pets. Back in April, Director Martin Scorsese was sued by a Bronx woman, who claimed that his dog bit her in 2015, according to Page Six.
Scorsese has chosen to respond as not liable to the court, stating that the woman's behavior had prompted his dog to attack.
Please fill in your e-mail so we can share with you our top stories!