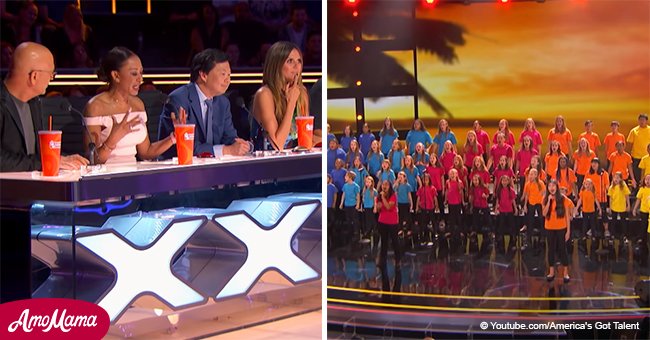 70 kids took to the stage and their magnificent voices forced judges to hit the 'Golden Buzzer'

Thanks to their coach, the lively bunch of children delivered a breath-taking performance of a popular song from the animated film Moana.
America's Got Talent recently aired its Judge Cuts round of auditions, and one of the performances that instantly won all the judges' hearts was by the children's choir named Voices of Hope.
The 70-member choir of children owned the stage with their stunning rendition of the animated film Moana's song How Far I'll Go.
The group, who had earned their place on the show by performing This Is Me from The Greatest Showman returned to the stage bustling with the same energy and excitement.
Throughout the performance, every child in the choir contributed to the larger-than-life sound of the rendition with utmost perfection.
Read more about Golden Buzzer performances on our Twitter account @amomama_usa.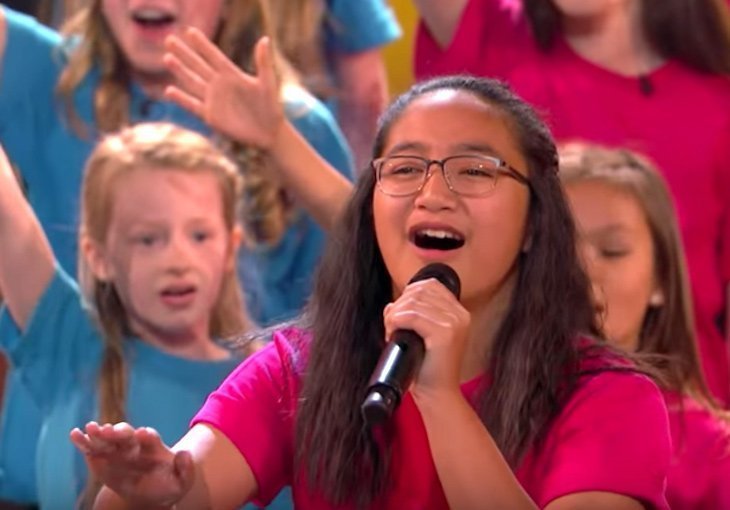 Source: YouTube
As they sang the Auli'i Cravalho song, complete with expression and poise, they children also seemed to be enjoying being on stage, with no sign of nervousness.
The performance was cheered by the audience until the very end. The performance ended on a high, and the children who began the song with bowed heads belted out the last note with their hands raised up high.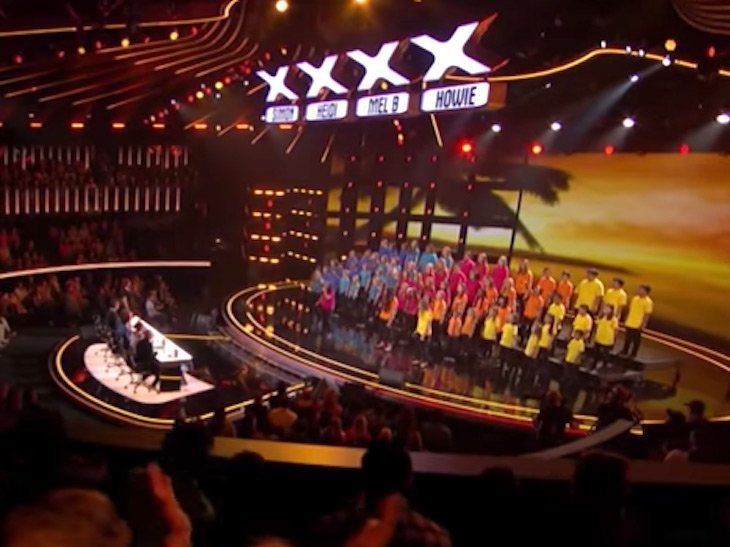 Source: YouTube
The same enthusiasm was mirrored by the group's coach Sarah Grandpre in the audience, who could not hold herself back from singing along and throwing her arms up in the air herself.
The children received a standing ovation from the judges including the guest judge, actor Ken Jeong. Amidst roaring applause, Grandpre ran to the stage to greet her students.
While Mel B was left teary-eyed by the moving performance, Simon Cowell declared that Voices of Hope was the most improved set of contestants on the show since the first round.
And moments later, Jeong dramatically hit the Golden Buzzer, and the audience cheered once again for the talented group of children from Orange County.
The children screamed and cried in the shock and the happiness of the moment, having secured their place in the quarterfinals of the show.
Please fill in your e-mail so we can share with you our top stories!