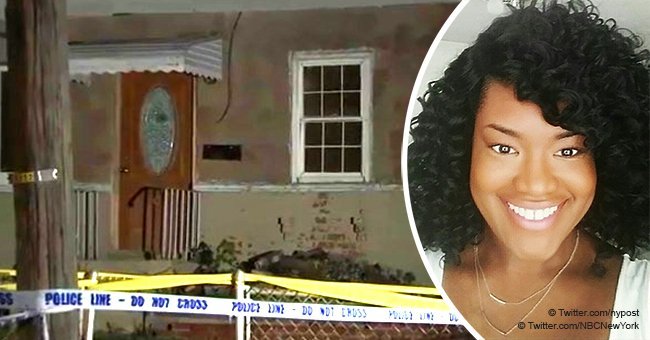 Nurse's naked body with head & neck injuries found by brothers at NYC home

A 29-years-old nurse was found dead at her home in New York by her brothers. Police are investigating the case as a murder, and the woman's father believes he knows who killed his daughter.
Samantha Stewart, a nurse from Long Island Jewish Hospital, had stopped answering calls to her family, so her worried brothers went to check on her at her Queens home near JFK Airport only to find her dead in her room.
According to The New York Post, Stewart was found naked and wrapped in a blanket, with her teeth knocked up and her tongue hanging from her mouth. She also had neck and head injuries.
Keniel Stewart, Samantha's 17-year-old brother, said he ran into the house after his older brother and "took a glimpse of her and went back outside" because "That's not how I wanted to remember her, so I didn't want to see her."
Stewart's death is being investigated as a homicide after the City's Medical Examiner deemed the cause of death as "manual strangulation."
Kenneth Stewart, Samantha's distraught father, told NBC 4 New York that since the woman used to work night shifts at the hospital, they thought it was normal she wasn't answering their calls
"We thought she was sleeping because she works a night shift, 7 a.m. to 7 p.m.," he said. "When she's sleeping, we try not to disturb her because she works at night."
Kennet also revealed he believes the responsibility for his daughter's demise lies in an unknown man she had been dating lately. Even though he doesn't his name or where he lives, Kennet hopes the police can found the man and put him under arrest.
People reported that said man was caught in a surveillance video going in and out of Samantha's home, but is not clear if it was before or after Samantha estimated time of death.
Family members and neighbors described Samantha as a lovely, quiet woman who loved her job and was always friendly with everyone.
No arrests have been made, and police are still working on the case, even though they have not released information about the suspect yet.
Please fill in your e-mail so we can share with you our top stories!