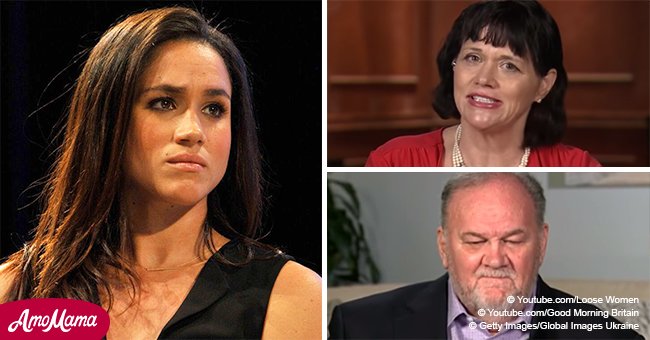 Meghan Markle's father continues to cause trouble for his daughter
Meghan Markle's father, Thomas Markle, is causing trouble again talking about his daughter to the press and inferring things that he doesn't know for sure.
According to E Online, Thomas talked to the British newspaper The Sun and said that he thinks his daughter is having a hard time adjusting to her new role as a member of the royal family.
"My thing about my daughter right now is that I think she is terrified. I see it in her eyes, I see it in her face and I see it in her smile," he said.
"I've seen her smile for years. I know her smile. I don't like the one I'm seeing now. This one isn't even a stage smile, this is a pained smile." Read more on our Twitter account @amomama_usa
And even though Thomas admitted that he hasn't spoken to his daughter in two months, he said that Meghan's new life hasn't been easy "I think she's under too much pressure," he explained. "There's a high price to pay to be married to that family."
Thomas continued saying "it is probably the longest time I have gone without speaking to her ever. If I had one message for her, it would be that I'm sorry for anything that went wrong," he said.
Not even Harry has already meet Thomas in person, and Meghan's father believes that the Royal family should take the time to meet him, more so if the Queen has had the time to meet President Trump.
"If the queen is willing to meet our arrogant, ignorant and insensitive president, she has no excuse not to meet me," he told TMZ. "I'm nowhere near as bad."
Meghan's father became a real headache for the Royal family just a few days before the wedding after his arrangement with a paparazzi to stage several photoshoots ahead of the big day was revealed.
"I have already apologized to the Royal Family," he told the publication, adding, "I honestly think that if the Queen took the time to think that she would not see me because I did some stupid photographs, that is ridiculous."
Please fill in your e-mail so we can share with you our top stories!