Baby's adorable reaction to mum's singing quickly goes viral
30-year-old Kristina Gauld impressed not only her daughter with her rendition of Part of Your World but millions around the world.
Her husband captured the adorable reactions of their four-month-old daughter and published the video on YouTube on March 20, 2018.
Capturing various activities of his family on camera was almost an everyday routine for Steven Gauld.
He was totally unaware that his video would have an impact on millions of hearts all around the world.
Read more on our Twitter account @amomama_usa.
In the clip, his wife, Kristina, is singing for their four-month-old daughter, Iyla. But they were totally unaware that the 'mommy-and-me' time would turn out to be so adorable that it would go viral.
The video begins with Kristina singing the song, Part of Your World, from the Disney classic The Little Mermaid.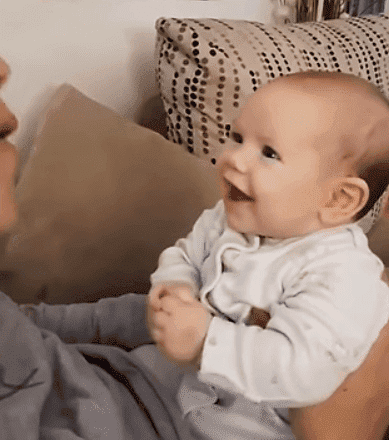 Just as the mother began singing the lyrics, Iyla seems awestruck by her mother's voice. The baby's face lit up as she heard her mother sing. 
Babies enjoy being sung to, but Iyla's mother has an incredible voice. Along with her, her father too must have enjoyed the music.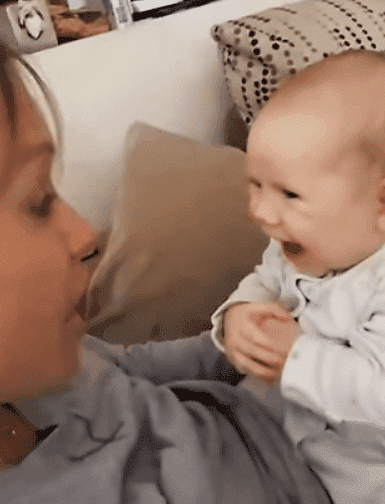 Listening to Kristina, many users on YouTube felt like she belonged to the Disney movies. She hits the right notes perfectly when she is singing.
Plymouth Herald reported that Kristina and her sister sang Disney duets as children. Little Iyla didn't break the eye contact even once during the entire 1:23 minutes of the video.
She also had all the naughty baby grins that were irresistible capable of melting the coldest of hearts.
As the video went viral, Steven and Kristina received thousands of heartwarming messages from people all over the world.
Some of them have also urged Kristina to make more similar videos. Speaking to Plymouth Herald, she said, "Maybe one day I'll make another video. It's incredible. I never expected to get the response from what I see as just an ordinary night interacting with my baby girl".