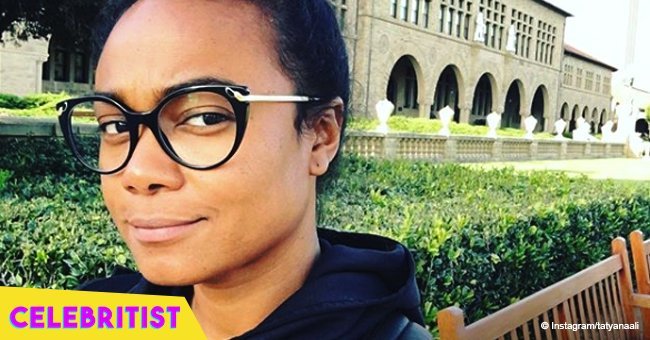 Tatyana Ali shares touching photo with her almost 2-year-old son defending her choice to breastfeed
The American actress and singer welcomed her son with her husband just a number of months after they tied the knot, and already she is preparing for her little one to hit the 2-year mark.
Tatyana Ali married Dr Vaughn Rasberry on July 17, 2016. Since then, they have welcomed a young son, Edward Aszard Rasberry, and celebrated their 2-year anniversary. That baby boy is already approaching his second birthday.
The couple announced in March 2016 that they were engaged, and that Ali was expecting their first child.
Ali and Rasberry have been happily married for two years now, and have shared their marital and parenthood journey on their social media accounts.
A recent photo shared by Ali showed her breastfeeding her son, and gave a lengthy explanation about why she is still doing so at his age.
"I'm about to start weaning my son soon. (Sigh) He's almost 2 years old. When we passed the 6 month mark and I'd bring him to my breast, people started asking me when I would stop. I had a rote answer prepared. "Well... the world health organization says 2 years old is best," I would say. I needed the scientific backup in some of those conversations because I felt like I had to defend my choice. But, I knew in my gut that it was right for me and my baby and I still do," she started her caption.
She carried on, explaining that the use of formula is not what is best for babies, and that if a mother can breastfed they should do so for as long as possible. She used the post to encourage others to follow her example.
Ali and Rasberry recently left their baby boy at home for a special date night to celebrate their second wedding anniversary.
On said anniversary, the actress took to her Instagram account to share a photo of herself and her husband looking happy and cozy together as they smiled at the camera.
"Happy 2nd Anniversary to my husband, Vaughn Rasberry- my kind, generous, intoxicatingly brilliant and super sexy love. You are my sun. I am so blessed to share this life with you. #soulmate," Ali captioned the image.
Aside from her ventures as an actress and a singer, Ali also has a degree in African-American studies and government that she obtainted from Harvard University in 2002. She certainly gets use of her degree as an activist.
With the current administration's policies, she has attended a number of protest marches. She even took her young son with her when she attended a march over the US's immigration policy separating children from their families.
"#familiesbelongtogethermarchsf#familiesbelongtogether #sanfranciscoFamilies don't belong in detention centers! Babies belong with their parents, their families. Congress do your job. The people are!" she captioned the shot.
Please fill in your e-mail so we can share with you our top stories!