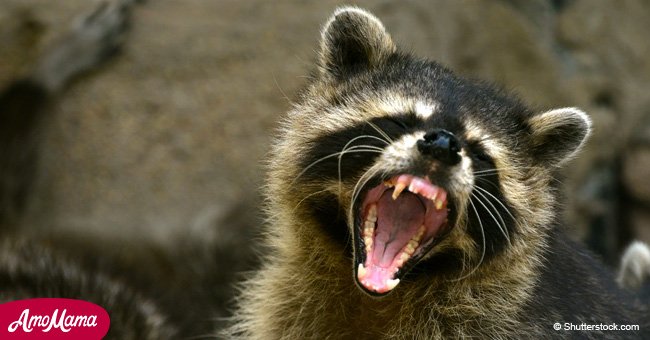 Dozens of 'zombie' raccoons dead from viral outbreak that could infect your pets
A viral outbreak has killed more than two dozen raccoons in Central Park.
And what's strange is that the disease causes zombie-like behavior in the critters, as reported by New York Post.
Since June 24, 26 raccoons have been found dead inside the famous park in New York City. Of these dead raccoons, two tested positive for the canine distemper virus.
Follow us on our Twitter account @amomama_usa to learn more.
While it doesn't affect humans, this type of virus can infect unvaccinated dogs, warned officials with the city Health and Parks departments.
The latest death was sighted at East 106th Street and East Drive.
Dr. Sally Slavinski, an assistant director at the Health Department, described how the disease crippled the critters.
"They looked like they were circulating, wandering, having spasms," he said. "Some of the raccoons had some sort of nasal discharge."
Those infected with distemper virus appeared tame or confused before losing their coordination, becoming unconscious and sometimes dying. Officials also warned that infected raccoons can get aggressive.
According to officials, none of the raccoons at Central Park have tested positive for rabies so far, which was the initial suspicion. Authorities sent samples from two dead raccoons to a state lab after rabies was ruled out. The results that came pointed to distemper virus.
Dog owners who take a walk with their pets in Central Park expressed alarm over the outbreak.
"Now, I'm freaked out. Holy moly!" New York Post quoted 40-year-old Bob Cucurullo as saying. The man was strolling in the park with his beagle terrier Charlie.
"He sees a raccoon once a week, and he goes nuts after it. Now I'll have to be careful where I let him go," he continued.
Vaccines against distemper are commonly administered to dogs. Dog owners are mandated to get their pets immunized against rabies and distemper.
Infection occurs when animals make contact with infected saliva, urine, feces or respiratory discharge.
Please fill in your e-mail so we can share with you our top stories!