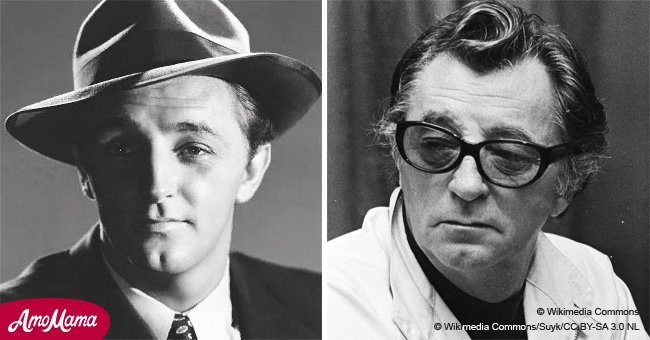 What happened to Robert Mitchum? How the actor's lifestyle finally caught up with him
He was famously known for his rebellious image and off-screen antics. Robert Mitchum's death in 1997 was caused by years of vices, according to reports.
On July 1, 1997, many were saddened when one of Hollywood's most notorious actors died peacefully in his sleep. Mitchum was 79 years old at the time.
The actor ultimately died after years of smoking, which caused him to suffer from emphysema for more than a year and as well a lung cancer.
The actor passed away at exactly five in the morning at his home in Santa Barbara, California.
Follow us on Twitter at AmoMama USA to find out more about the star.
Mitchum was mostly known for his boozing and womanizing, but despite his bad-boy image, he was still sought after by the Hollywood industry and appeared in more than a hundred films, mini-series, and TV shows.
Perhaps the most controversial situation Mitchum was involved in was when he was arrested at the age of 31 on a marijuana charge at starlet's Shirley MacLaine's home, as revealed by the New York Times via Associated Press.
The arrest could have been bad publicity for Mitchum and could have ended his career, but it only blazed his reputation as a rebel. Producers and directors still wanted him in the industry.
Mitchum's career started in the 1940's. He became a huge star when he appeared in 1945's The Story of G.I. Joe at Lt. Walker. His performance paved the way for him to be nominated for an Academy Award as best supporting actor.
Aside from his villainous roles, he was also a leading man to many of Hollywood's most popular actresses like MacLaine, Ava Gardner, Susan Hayward, Rita Hayworth, Katharine Hepburn, Marilyn Monroe, and Jane Russell.
Some of his most notable projects were Night of the Hunter, River of No Return, Cape Fear, Ryan's Daughter, and The Way West.
When he passed away, Mitchum was survived by his wife Dorothy, sons Jim and Christopher, and daughter Petrine.
Please fill in your e-mail so we can share with you our top stories!