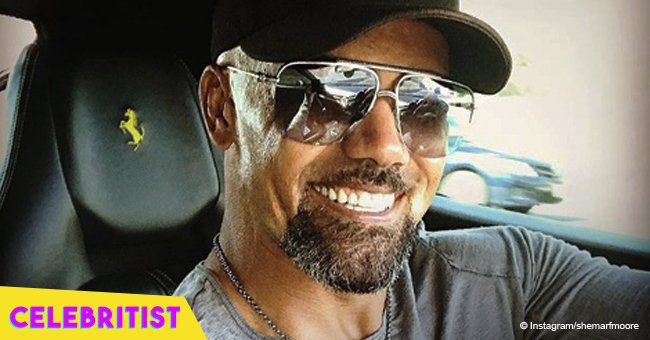 Shemar Moore enjoys 'family fun' with his white 'momma Marilyn' & 'favourite uncle'
The actor and model has always had a close bond with his mother, and even helped her to move closer to him in Los Angeles after she was diagnosed with a debilitating disease.
Shemar Moore is the only child of Sherrod Moore and Marilyn Wilson. Moore and his mother, who he fondly calls "Momma Marilyn," have a lovely bond between them.
In 1999, she was diagnosed with multiple sclerosis. In 2015, speaking to People Magazine, Moore opened up about how he dealt with the news, and how he was even in denial for a number of years.
"I was like, 'Take a couple aspirin and go to sleep…You'll be fine. You'll be fine. Go get a massage and slow down,'" he told the publication.
But after a few years he realized what a toll it was really taking on her and decided he needed to find a better way to help her. As part of that plan, he moved her from San Francisco to Los Angeles where he lived so that he was close enough to help.
"I just had to check myself and say, 'Listen, she's scared and asking for help, so let's help her turn in the right direction,'" he explained.
As a result of his mother's condition, Moore gets involved in the annual Bike MS: Coastal Challenge, where he cycles 100 miles each year. The purpose of the event is to raise awareness and money in the hopes of finding a cure for MS.
"I just want her to have the best life she can have while she's still here, and hopefully in her lifetime there will be a cure," he explained.
Today, the mother son duo still love to goof around together, even getting Wilson's brother involved in their antics from time to time.
A recent image shared by The Young And The Restless actor shows him sitting with his mother and uncle on a bench outside. Wilson has seated herself between her brother and son, both of whom are pulling faces at the camera.
"Getting our DRANKY DRANK ON!!! FAMILY FUN!!! ME... MOMMA MARILYN... and my FAVORITE UNCLE (Mom's Brother), STEPHEN WILSON!!! ..... not drunk.... just GOOFBALLIN.... it's in my genes!!! #FAMILY #BOSTONSTRONG," Moore captioned the funny pic.
The post has almost 85,000 likes, and plenty of comments gushing over the lovely mother-son bond they have.
"Never know [sic] you were a mixed baby... This what America is about, people. Of all shapes, color and sizes! Love you even more," wrote Karine Dutra.
Another image from the same day shows a great deal more of the extended family and some friends, with Moore grinning from the back of the photo while his mother and uncle are seated on a beanch in the front of the image.
"This weekend I had MY CHILDHOOD in my back yard!!! BOSTON FAMILY and FRIENDS!!! Sooooo SPECIAL!!! #GRATEFUL .... JOURNEY OF A DREAMER I'm the the dude with the best tan in the middle," he wrote.
Despite the initial shock of his mother's condition, the family has learnt how to manage it in the best way possible so as to give her a better quality of life.
"I've just been learning about the meds and learning about how it affects different people. Five years ago, we thought she was going to be wheelchair bound," Moore said. "Then, by just doing some homework and really seeing what MS was all about, we learned that MS is affecting her, but not entirely. We were able to be specific about the MS and other factors in her life."
Most days, Wilson is still active, and enjoys going out to the beach or to dinner with friends, or even just dancing a little jig in her kitchen.
But despite the strong relationship he shares with his mother, Moore is not so close with his father, admitting in an interview with Larry King that he keeps him at a distance.
After "an incident" with Wilson, his father spent time in San Quentin prison. While Moore didn't elaborate on what the incident entailed, he confessed that it completely changed his relationship with his father.
He also shared that his trauma and racial identity issues stemmed from issues he has with his father.
Please fill in your e-mail so we can share with you our top stories!