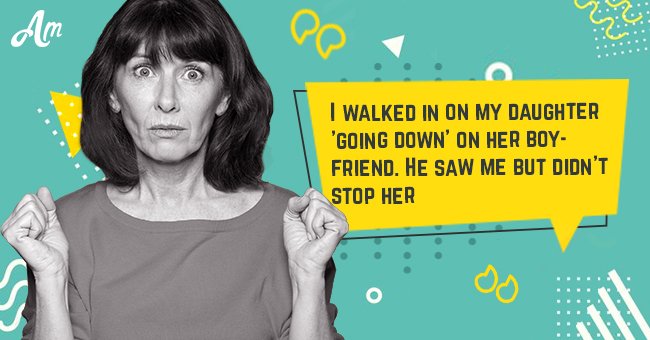 I walked in on my daughter 'going down' on her boyfriend. He saw me but didn't stop her
Dear AmoMama,
I guess our children's sexuality is something that is hard for us mothers to face. It means our little girls or boys are growing up, getting ready to leave us, to love other people in a different way.
I always considered myself a progressive, modern mom. I had 'the talk' when she was 11, and many other 'talks' since and I always spoke openly and with no taboos. I told her that when the time was right she'd know because she'd feel so special and so treasured and respected by the man she loved.
My daughter is now 18, and she's been dating a boy now for the last two years. He's always come across as a nice, respectful boy, and very fond of her - though he's always been very formal with me and I didn't feel that I knew him that well.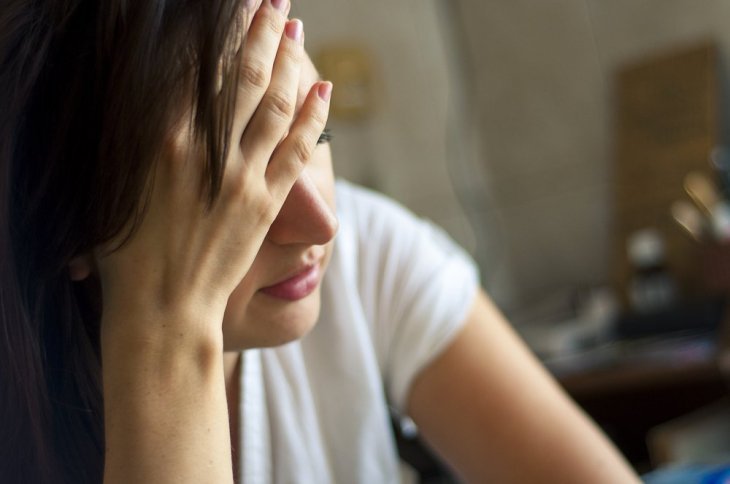 Source: Shutterstock
Last week I was going to go for my usual Tuesday lunch date with my sister, but when I got to her place she received a call from her 7-year-old's school asking her to pick him up because he was sick.
So I went past the grocery store and the dry-cleaners before driving home. I packed away the shopping then I took the drycleaning upstairs. I hung my clothes in my closet and walked into my daughter's room to put away her band uniform.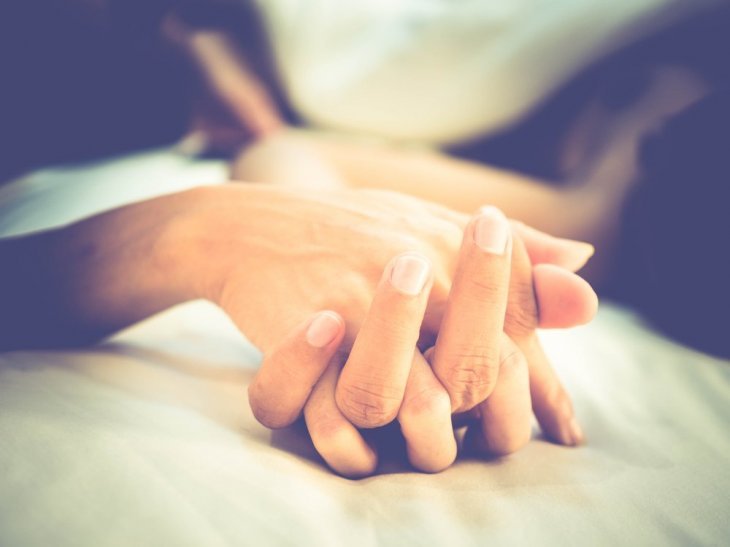 Source: Shutterstock
I didn't think to knock, she was supposed to be at school, I just walked in. Her boyfriend was sitting on the bed, and my child was kneeling in front of him, going down on him.
I just froze in absolute embarrassment and disbelief. But worse was to come. He saw me. He looked straight into my eyes, smiled at me and licked his lips. He didn't stop her. I turned and ran. I couldn't face him, or my daughter.
About an hour later, they came downstairs and my daughter was so natural and relaxed I can't believe she knows what I saw; but he looked at me over her head and smiled in this knowing provocative way and winked at me. He's nothing like the boy I thought he was. Nothing.
SourceL Shutterstock
I don't think he loves or respects my daughter, but she is besotted with him. He is her first boyfriend her first love.
My instincts tell me to speak to her, to tell her what I saw, what he did, but I think she will be humiliated and devastated. I don't want to be the one to hurt her, to shatter her illusions, but everytime that boy walks into my house and gives me that knowing smile I feel dirty.
Please, has anyone out there been through a similar situation? I need some good sensible advice.
If you need help or advice, reach out to us, and thousands of women just like you who are struggling with the difficulties of life. You are not alone, we are here for you, and we listen; so write to us anonymously using this form.
Please fill in your e-mail so we can share with you our top stories!