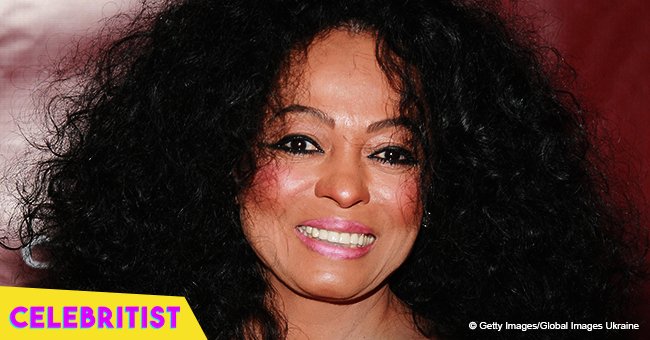 Diana Ross' granddaughter steals hearts in white dress, posing with mom at recent party
Little Jagger Snow is the youngest granddaughter of the iconic singer, and following her steps, she's already fond of the cameras, music and a working microphone. She recently attended a makeup release party with her parents, and she stole the spotlight.
Evan Ross and Ashlee Simpson are the proud parents of little Jagger Snow, a two-years-old beauty who appears to be quite comfortable in front of the cameras. Considering the number of pictures shared on her family's Instagram accounts with her is understandable why the girl seems to handle the lens with ease.
The adorable tot recently attended the release party of Petite 'N Pretty, a new makeup line for kids which sells pediatrician, dermatologist and ophthalmologist-approved make up for the younger generation of creatives around the world.
Jagger looked adorable wearing a short-sleeved white dress and brown sandals as she posed in the arms of her mom sending a kiss to the camera. Simpson, on the other hand, went for a black and white checkered dress, red heels and massive hoop silver earrings. She completed the look with a black Cartier purse hanging from a cross-body strap.
Evan wore a simple black t-shirt, white loose pants, and black dress shoes. He added more style to the outfit with a wide black fedora hat.
The couple, who have been married since 2014, will be starring in their own reality show, "Ashlee+Evan" in the next few months. The show will be screened on E! Entertainment and will follow Evan and Ashlee's lives as parents, musicians and a young married couple.
Jagger and her half-brother, Bronx, whom Ashlee shares with ex-husband Pete Wentz, are set to appear in the series too. The little girl seems to be interested in following her grandmother's steps into the music industry after watching her perform in several occasions.
Evan revealed in an interview with E! News that the girl definitely has talent and said "She's a little star already though. It's crazy. She's a star."
"She's into her Ami [Diana Ross]," Simpson added. "She wants the sparkles and the microphone!"
Jagger has a heavy inspiration coming from her family to develop a passion for music, considering that both her parents are musicians and Diana Ross is one of the most iconic singers of our time.
However, Simpson and Ross are not so eager about the girl getting involved in the business, but they know they won't have a say in the matter when the time comes.
Watch a sneak peek of Ashlee and Evan's series below:
Please fill in your e-mail so we can share with you our top stories!