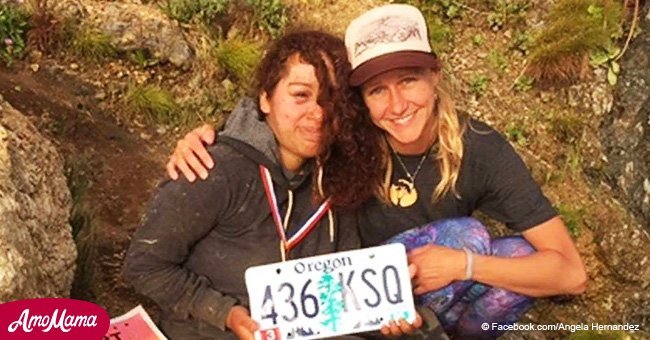 Missing woman found safe one week after driving off a 200-ft cliff
A week after being reported missing, the 23-year-old woman named Angela Hernandez was found alive, albeit with injuries, after her vehicle fell off a 200-ft cliff in California.
Hernandez, who is from Oregon, took to Facebook to share her story in surviving the traumatic incident. She was driving her Jeep when she fell and she spent two weeks injured, lost, and desperate to find help.
The young woman was from Portland and headed to Southern California on July 6th.
According to a missing person's report from the Monterey County Sheriff's Office, Hernandez went missing after she texted her relatives that she was still six hours away.
On July 13th, hikers discovered Hernandez's Jeep at the bottom of a cliff close to Big Sur. Eventually, they also found Hernandez, who was very dehydrated and severely injured but very much alive.
Follow us on Twitter at AmoMama USA for more details about the incident.
On her Facebook post, Hernandez said she saw a small animal on the road and it made her swerve and lose control of her car.
She recalled that she can no longer remember much of the fall, and she only remembers waking up inside her car with water rising past her knees.
'My head hurt and when I touched it, I found blood on my hands … Every bone in my body hurt. The only thing racing through my mind was my sister, Isabel. So I started screaming her name,' she wrote.
Hernandez was able to free herself from her mangled car and she swam towards the shore before she fell asleep.
The 23-year-old spent the next few days wandering at the beach and looking for someone to help her.
Finally, she saw a married couple who was strolling on the shore. The two gave Hernandez water and assisted her in getting help from medics and authorities.
When Hernandez was found, she had a concussion and a shoulder injury, as reported by ABC News. She also revealed in her Facebook post that she had four fractured ribs, a collapsed lung, ruptured blood vessels, and 'intense sunburns.'
Despite her tragic fate, Hernandez expressed that's she's fortunate to have a second chance at life.
Please fill in your e-mail so we can share with you our top stories!