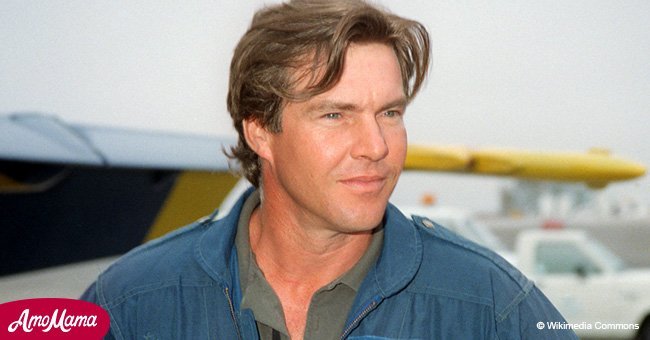 'Breaking Away' star opens up about battle with cocaine addiction on 'Megyn Kelly Today'
Dennis Quaid opens up about his battle with cocaine addiction back in the 80's in an interview on 'Megyn Kelly Today'
The actor said he started to use cocaine when he first arrived in Hollywood. He would vow to stop doing the drug, but by the early evening he would be back at it, he said, in an interview with Megyn Kelly Today.
According to Yahoo, the 64-year old battled with addiction more than 30-years ago and said there was a completely different attitude toward drug use while growing up in the 60's and 70's that made it easy to succumb to bad habits.
"I grew up in the '60s and '70s and there was a completely different attitude about it back then — it was even in some movie budgets," he told Kelly. "But, you know, I kept roaring on. I was basically doing cocaine pretty much on a daily basis — I mean, you're in the '80s."
The actor said he decided to get help when he had a vision of what his life would look like if he continued. "I had what I call a white light experience where I saw myself either dead or losing everything that meant anything to me," he said.
After that experience, Quaid explained his addiction to his fiancée at the time, actress Meg Ryan, then said he sought treatment and went to rehab. Read more on our Twitter account @amomama_usa
"That was the end of the love affair with cocaine, and I didn't play music for a while because it was so connected," he explained. "I meditated for 10 years straight."
The former couple would go on to get married and have a son Jack, who is now 26-years old. Dennis called the marriage with Ryan 'my most successful relationship of my life'.
But the famous actor also admitted that Meg's growing fame at the time brought out insecurities in himself. "And I have to admit it, I actually did feel like I disappeared," Quaid said.
Please fill in your e-mail so we can share with you our top stories!