Top 10 times when Princess Diana stunned with her fashion taste
Diana de Gales was one of the most important characters of the eighties and nineties. The great evolution of the style of this princess catalog as an eminence of ease, beauty, and elegance. Her charisma stole the hearts of millions and also shaped the world of fashion in a unique way.
10. One Shoulder White Gown by Hachi
One of Diana's first winks at the elegance that would become her personal stamp was this spectacular white jewel-dress, with asymmetrical neckline, which she combined with shoes and a silver handbag.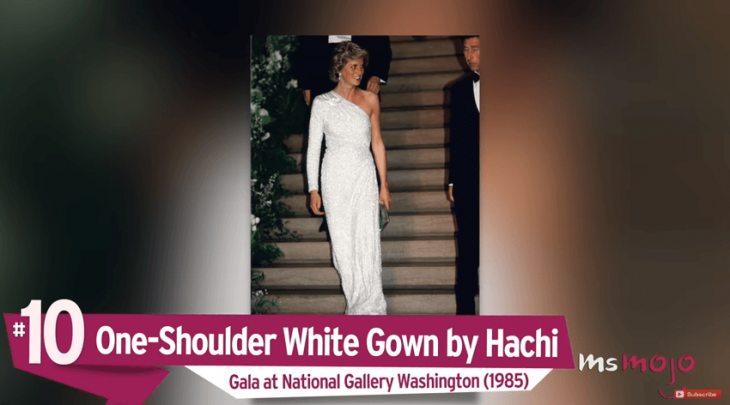 9. Asymmetric Sequin Gown by Catherine Walker
Ivory satin asymmetrical neckline dress by Catherine Walker that the Princess took on an official visit to Brazil in 1991. She wears flowers embroidered with 'pailletter' and hand-stitched gold thread.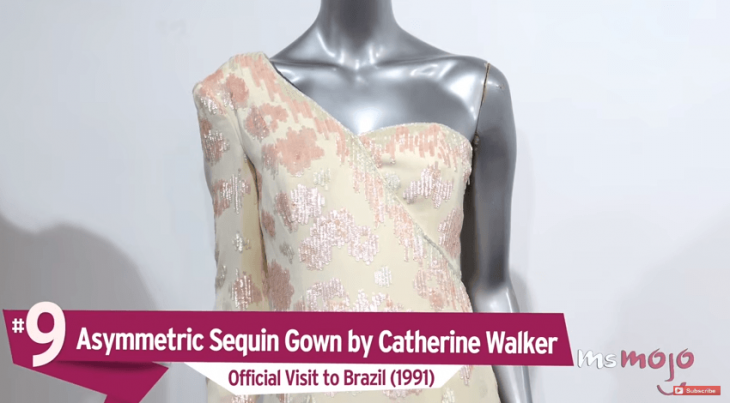 8. Gold Lamé Gown by Bruce Oldfield
Diana looked spectacular in this silver dress for the premiere of "A View to a Kill".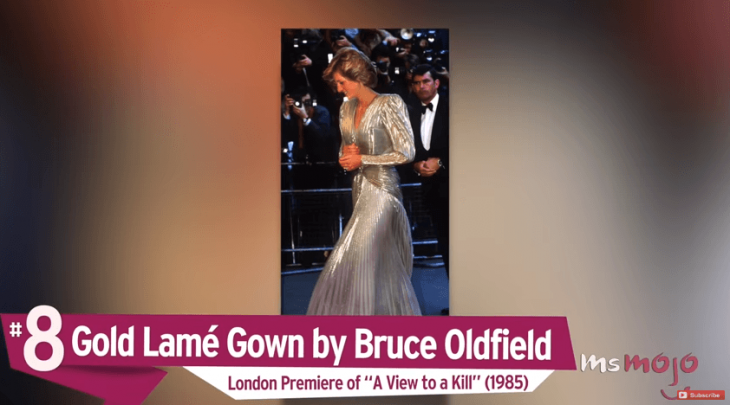 7. One-Shoulder Turquoise Dress by David & Elizabeth Emanuel
On one of her official trips to Australia, Diana surprised the world by wearing one of the crown jewels on her forehead. It was an emerald choker that the queen gave her for her wedding and combined it with a turquoise organza dress by designers David And Elizabeth Emanuel, the same ones who designed her wedding dress.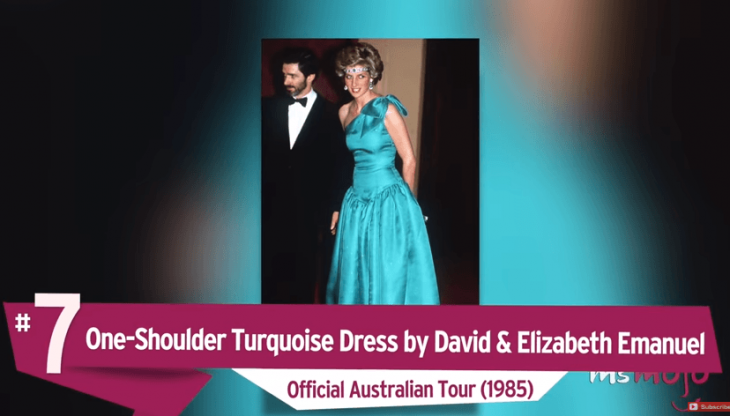 6. Ornate Purple Gown by Catherine Walker
This was undoubtedly one of the most luxurious and eye-catching dresses of Lady D.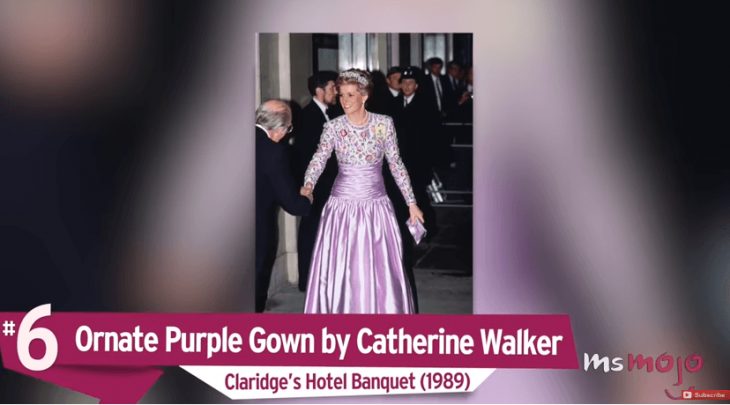 5. Pale Blue Silk Chiffon Strapless Gown by Catherine Walker
This dress may seem simple, but it is a classic: Cinderella style, light blue. Princess Diana took him to Cannes and was sold at an auction in 2011 for € 90,000.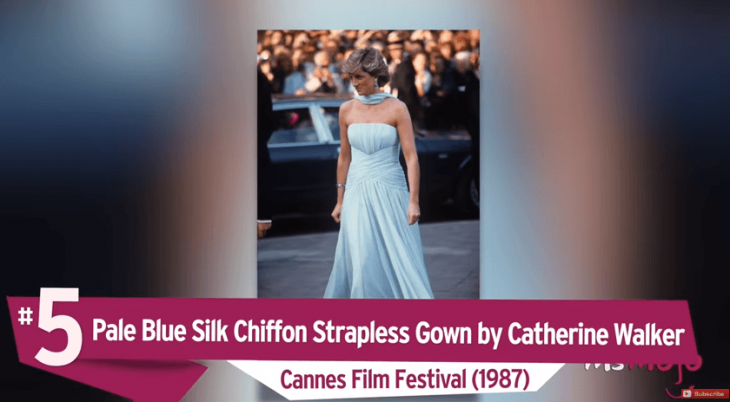 4. Blue Velvet Gown by Victor Edelstein
This Victorian-inspired dress became almost as famous as Diana's dance partner, a very young John Travolta.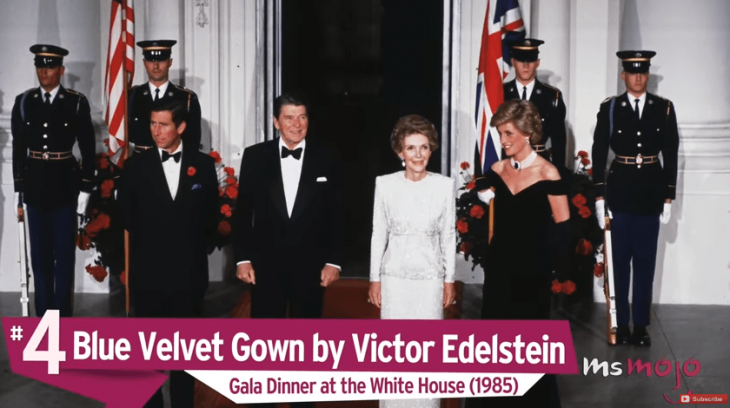 3. Black Cocktail Dress by Christina Stambolian
Ah, yes, the "revenge dress". Diana wore this stark black dress the day Prince Charles publicly admitted that she had a mistress. Needless to say, the next day she, and not him, was the protagonist of the front pages of the press.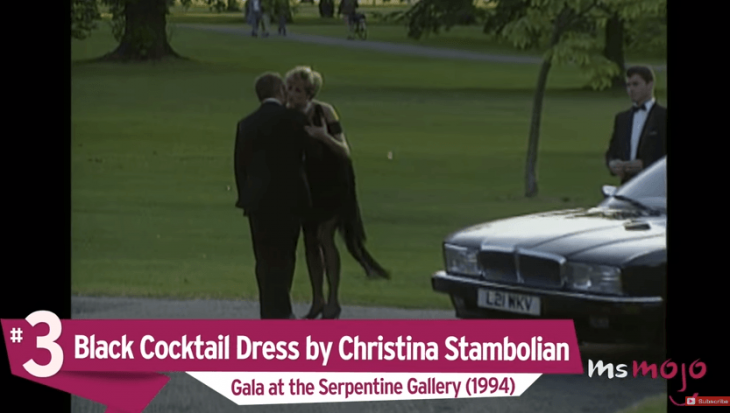 2. The "Elvis Dress" by Catherine Walker
The combination of this tiara, the high collar jacket and its characteristic blue eyeshadow made the press call it "Elvis look" (in a good way).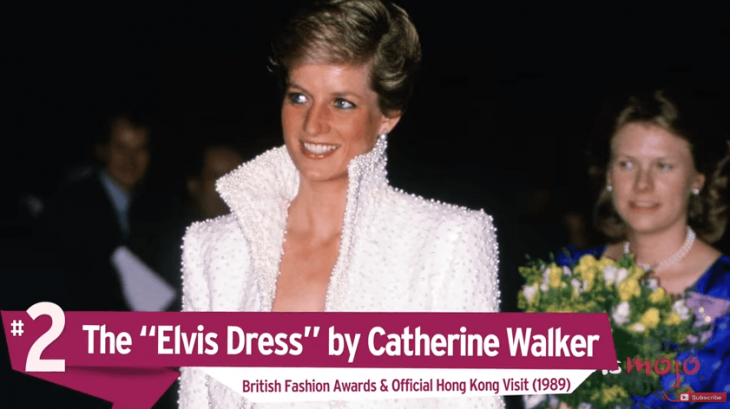 1. Silk Taffeta & Lace Wedding Gown by David and Elizabeth Emanuel
Diana's wedding dress became an icon of the 80s after the ceremony was broadcast on television and followed by 750 million people around the world.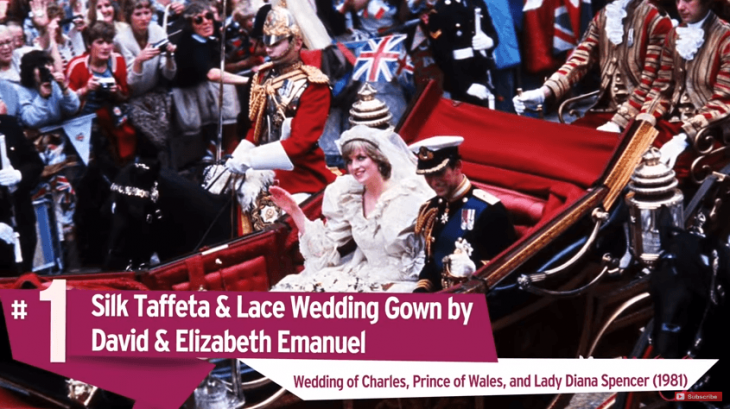 The day her wedding was announced, Diana Spencer wore a sapphire blue dress to match her engagement ring.