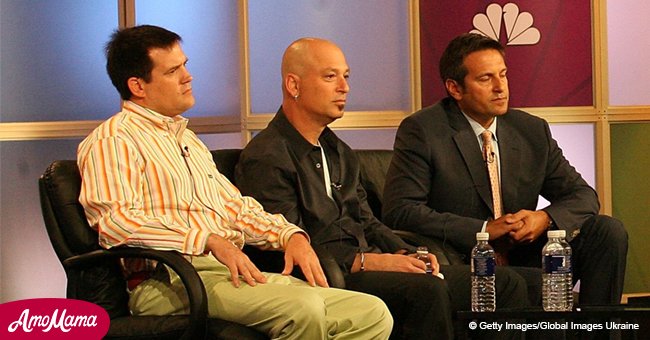 'Deal or No Deal' announces return to television after nearly a decade
The popular game show enjoyed a 5-year original run before it was canceled, but it has recently been announced that it will be getting a reboot now with the same host.
From 2005 until 2009, NBC viewers enjoyed the choice game Deal Or No Deal with television personality Howie Mandel hosting members of the public trying their luck at $1 million dollars.
Mandel recently took to his Twitter account to share the news that the show will be returning come December 5, 2018, and that he will be taking the reigns once again.
"I am so thrilled to announce that the all new #DealOrNoDeal is premiering DECEMBER 5 on CNBC! Follow @dealnodealcnbc for tons of behind-the-scenes content while we're filming!" he wrote in the caption of the video clip.
The show, which was famously the new Duchess of Sussex's television debut, features models holding up suitcases with numbers on it and dollar values inside it from just a penny to $1 million.
Going by Mandel's video clip, the models will be returning to the show, rather than taking a leaf out of the British installment of the show which features other contestants in charge of the boxes.
"Having been in this business for 40 years, I've been involved in every kind of production," Mandel told Pop Culture, "Nothing changed my life, career and perception of humanity more than one project, and that was Deal or No Deal. I am excited to re-embark on the most thrilling, life-changing show."
The show requires contestants to choose between the suitcases, and then decide whether or not to take their chances with the dollar value offered by an unknown banker based on the values already revealed.
Another famous model who briefly worked on the show is John Legend's wife, Chrissy Teigen.
Teigen's stint actually overlapped with Meghan's, leading her to joke on a segment of The Ellen DeGeneres Show earlier in 2018 that she could have ended up in the British Royal Family.
"That could be me, I could be Princess Harry, or no, what is it?" she told a laughing Ellen DeGeneres.
Please fill in your e-mail so we can share with you our top stories!