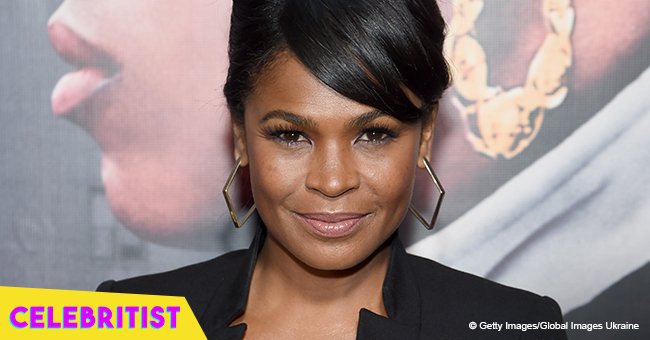 Nia Long warms hearts with photo of longtime partner, kids and mother on her 70th birthday
The actress's mother recently celebrated a milestone birthday, so the family decided to take a special trip in order to celebrate the special day with her.
Nia Long's mother, Talita Long, celebrated her 70th birthday on July 5, so the actress and her family decided they needed to go big for the occasion. Rather than organizing a party at home, they gathered everyone up and took the party to Disneyland.
Nia decided to document the day on Instagram, and took to the social media site with a number of photos from the day to allow her followers to share in the festivities.
In the first image, Nia and her entire entourage could be seen standing in front of the famed Disney castle. They looked all smiles as they looked into the camera, clearly dressed for a warm day in shorts, t-shirts, and caps.
"Fun times in Orlando!!! Thank you @waltdisneyworld for helping us celebrate my moms 70th birthday," Nia captioned the shot.
Another photo at the theme park showed just Nia, her long time partner Ime Udoka, and her two sons, Massai Zhivago Dorsey II and Kez Sunday Udoka. Ime and Dorsey stood with their arms around Nia will Kez stood in front of them.
The caption again indicated they were having the time of their lives at Disneyland in Orlando, Florida, and shared plenty of love for her family.
The final image that the actress shared on the day was one of just her mother. In the beautiful picture, Talita looked overwhelmed by the love she was receiving, as she had her hand over her mouth in shock.
While Talita sat at a table in a restaurant, in front of her was a beautiful dessert, made specially for her with "happy birthday" written on the plate in chocolate.
"Happy 70th birthday mommy. We love you!!! #goodgenesruninthefamily," Nia captioned the sweet shot.
Nia is close to her whole family, and enjoys spending quality time with them whenever possible.
In another photo, shared on Mother's Day as a way to honor Talita Long, seventeen-year-old Massai (from Nia's relationship with Massai Dorsey) and Kez were posing next to Talita flashing their big smiles.
With the three of them grinning so broadly, it would have been impossible not to see the resemblance the boys had to their grandmother.
That wasn't the end of the festivities for the day either, with Nia sharing another image that portrayed herself, her mother, Udoka, and her two sons.
Long's parents divorced when she was just two-years-old, and she moved to Iowa City with Talita while she finished college.
Soon after that, they moved to Los Angeles, where Talita was planning to marry once again, before she later called off her engagement.
Even though growing up with a single mother was difficult, the actress remembers her childhood filled with fun, vacations, and educational trips to museums and more.
Please fill in your e-mail so we can share with you our top stories!