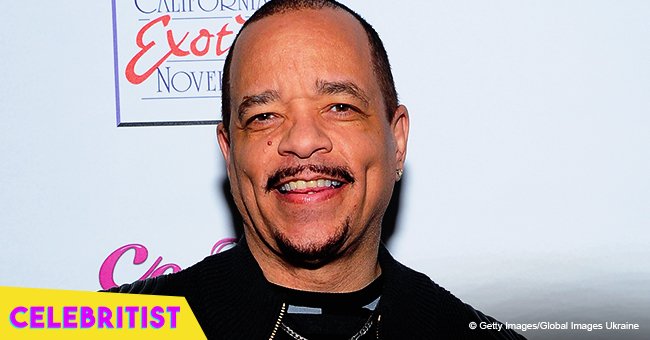 Ice-T stops hearts with photo of baby Channel, 2, in off-shoulder dress, driving her own Bentley
The American musician, rapper, songwriter, actor, record executive, record producer, and author is also a father to three children, the youngest of whom is just 2 years old.
60-year-old Tracy Lauren Marrow, better known by his stage name Ice-T, has three children with three different women. He shares the youngest, 2-year-old Chanel Nicole, with his wife of 16 years, Coco Austin.
He recently took to his Instagram account to share an absolutely adorable photo of the tot driving her own mini Bentley, teasing that the little girl is likely going to grow up to fall in love with cars, like he did.
"I've got a feeling @babychanelnicole is gonna be into cars like her dad.. Her baby Bently was given to her as a gift from a friend," he wrote in the caption of the sweet shot.
The little girl was smiling cheekily at the camera. She had on a blue and white patterned shirt with tied red straps that were falling off her shoulders. Her short light brown hair was hanging loose, and she appeared to be driving in the driveway.
Behind her stood her parents' vehicles, a Mercedes Benz and a Land Cruiser.
The post had almost 17,000 likes on it, and plenty of comments gushing about how adorable Chanel looked in the shot.
The proud papa is always happy to share insights into the daily life of a 60-year-old father of a 2-year-old with regular photos of the two of them together.
Back in June, Austin and Chanel accompanied the rapper while he was touring in Europe with his band Body Count. The group was on a whirlwind tour, traveling to 31 countries in 34 days. They founded the band in 1992.
During the tour, Austin took to her Instagram account to share plenty of photos of her and Chanel's adventures while Ice-T was performing.
The 2-year-old seems to be every bit the sassy toddler, and her mother shared that she loves the stage.
"She is very sassy. She knows it all. She tells you everything that you should know. She teaches you. You're like, "Wait a minute, what are you saying to me?" She'll have full conversations with you about how the world goes. And she uses her hands too. She talks with her hands," Austin told People Magazine.
Please fill in your e-mail so we can share with you our top stories!