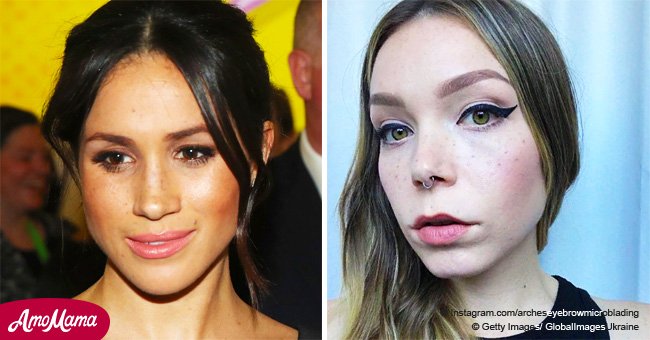 Meghan Markle's freckles are inspiring women to tattoo their faces

A lot of women are getting freckle tattoos to look like Meghan Markle.
As reported by Harper's Bazaar, faux freckle tattooing has risen in popularity since Meghan tied the knot with Prince Harry on May 19, 2018.
Ally Meadows, a 28-year-old hairdresser from Los Angeles told Harper's Bazaar that she had always loved freckles, and thought the Duchess' "were just so cute."
Follow us on our Twitter account @amomama_usa to learn more.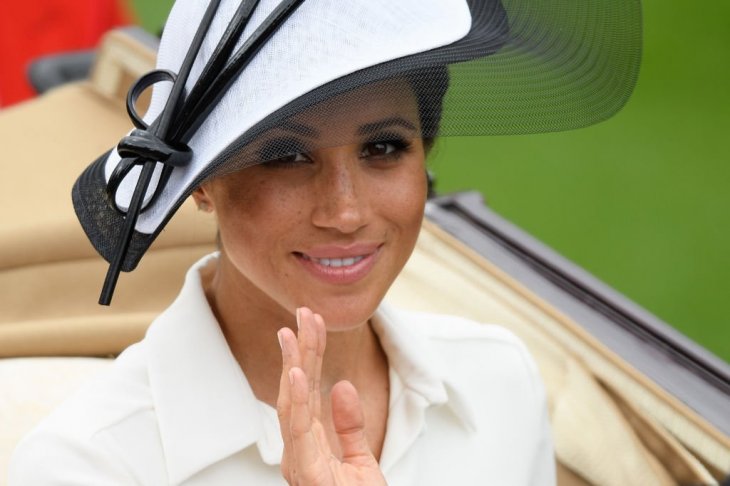 Source: GettyImages
"I love how sparse they were on her nose and forehead and, just, very subtle. She's so naturally pretty," she said.
Ally decided to have her own freckles after seeing Meghan's freckles showing through her barely-there wedding makeup.
She said: "Everyone [after the wedding] was giving Meghan crap about looking natural, but I thought she looked beautiful and stunning, I was like 'Oh my gosh, this girl's so gorgeous.'"
"I started Googling 'Meghan Markle no makeup' to find an inspiration photo to bring [to the tattoo parlor]."
Carrying a picture of the former Suits actress, Ally said she went to a Californian tattoo parlor for a 45-minute procedure her artist called "freckling."
The procedure is basically like getting a tattoo. Each freckle is hand "poked" using a needle instead of a tattoo gun.
"I got a couple on my forehead, [because Meghan] has a couple on her forehead. I'm obsessed, I think it's so stinking cute," explained Ally, who now has 20 faux freckles total.
Ally cautioned that the process was more painful than getting a regular tattoo. She said that she "felt every little poke, and it's a lot slower than a gun would go."
Gabrielle Rainbow, a US cosmetic tattoo artist, said that women no longer need concealers and foundations to cover up freckles because they now intentionally adorning themselves with them.
Brooklyn tattoo artist Bethany Wolosky also said that she received many emails every day from women wanting freckle tattoos.
According to Harper's Bazaar, the faux freckles can last anywhere from a couple months to a few years.
Please fill in your e-mail so we can share with you our top stories!