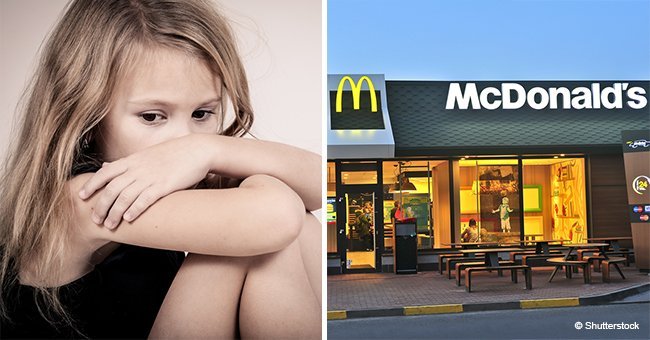 Mom posted online message for stranger who gives daughter bracelet in McDonald's bathroom
The stranger quietly helped the mother in need and left before she could be thanked for her kindness.
Tiffany Miller, a mother of three, knew how and when little children need to go to the bathroom; especially during long intercity traveling. She was aware that toddlers could be temperamental and very wary of their surroundings.
This seemed to be the case Miller was facing, when her family stopped in a McDonalds in Salina, Kansas, while on their way to Wichita County.
Miller was aware that her youngest, a 3-year-old girl, needed to visit the bathroom. She was immensely afraid of using the public restroom, especially with the automatic flushing mechanism.
Read more about Tiffany Miller on our Twitter account @amomama_usa
At that point in time, the toddler was refusing to listen to anything Miller had to say.
According to Miller's Facebook post, she described how a friendly stranger intervened at the most important time. She started talking to her toddler, convincing her of the importance of going to the washroom.
She then bribed the toddler by offering her bracelet, which apparently had caught the eye of the little girl. With the intention of getting a new bracelet, the 3-year-old eventually got inside the cubicle.
Source: Freepik
But once that happened, when Miller turned around to thank the good Samaritan, it seems like she had long gone.
However, she did not break her promise, as she left her bracelet, along with a mini snickers bar, outside the cubicle before disappearing off.
There may have been many reasons as to why the kind stranger left so early. But the fact that she came to help and she left her bracelet with the girl, is something that Miller will be always grateful about.
Her gratitude was clear from her post, and she hoped that her message would be shared enough times until it reached the kind lady in question.
She ended her post with an update that her toddler loved the bracelet and will always think about the kind lady whenever she sees it.
Please fill in your e-mail so we can share with you our top stories!