The bittersweet promise Prince William made to Diana after her divorce
When Princess Diana and Prince Charles filed for divorce, Prince William made a heartwarming promise to his mother. Unfortunately, he will never be able to fulfill it.
At the time of the separation, Princess Diana's 'Her Royal Highness' title became a much-talked-about topic in the whole world, especially in the United Kingdom.
Reports from The Sun revealed that Queen Elizabeth II was okay and happy for Diana to keep her title but Prince Charles was not in favor of the idea. Thus, Princess Diana's HRH title was revoked.
Being ripped off of the title meant that Princess Diana had to curtsy to the Royals, including her sons, Prince William and Prince Harry.
Follow us on Twitter at AmoMama USA for more stories about the British Royal Family.
After the divorce, Princess Diana seemed to become distant from the Royals.
Prince William was only 14 years old when his parents got divorced. He was studying at Eton College, in Windsor, Berkshire.
At the time, he reportedly made a bittersweet promise to his beloved mother.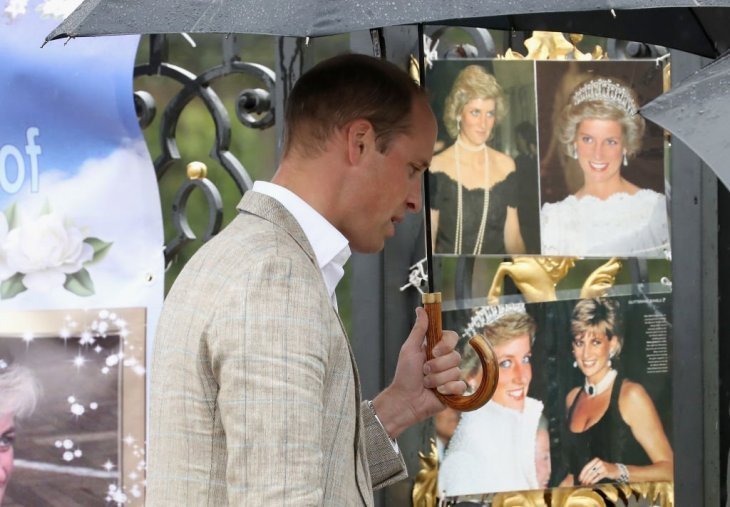 Paul Burrell, Princess Diana's close friend and butler, revealed in his book, A Royal Duty, what Prince William vowed to his mother.
Allegedly, Prince William made a promise that he will reclaim her title. In the book, Prince William reportedly said, 'Don't worry Mummy, I will give it back to you one day when I am king.'
Unfortunately, Princess Diana passed away in an accident in Paris just a year after the divorce was finalized.
Prince William made a touching 'promise' to mother Diana one year before she died. ❤️https://t.co/cNfA50xliY pic.twitter.com/hAE8JhC7NR

— 9Honey (@9HoneyAU) July 22, 2018
Prince William will never be able to fulfill the vow he made to his mother.
Previously, in 2017, Prince William shared how he regrets the final conversation he had with Princess Diana.
In a documentary entitled Diana, Our Mother: Her Life and Legacy – to commemorate Princess Diana's 20th death anniversary – Prince William revealed he was in a hurry to end the phone call when she called him from Paris.
Heartbreaking promise William made to Diana when she had HRH title taken away https://t.co/CQqR6z1pm7 pic.twitter.com/mDifAlGzeW

— Mirror Royal (@MirrorRoyal) July 22, 2018
The prince recalled he and Prince Harry were playing with their cousins in Balmoral at the time.
Prince William shared, "Harry and I were in a desperate rush to say goodbye, you know, 'see you later'. If I'd known now obviously what was going to happen I wouldn't have been so blasé about it and everything else. But that phone call sticks in my mind, quite heavily."
Then, after a couple of hours, they learned that their mother had passed away in a car accident.