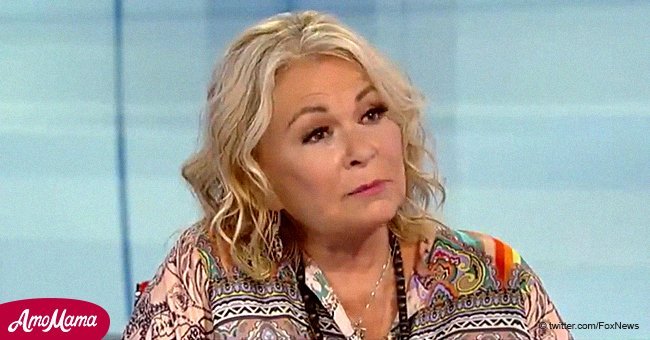 Roseanne Barr gives first TV interview
Roseanne Barr was interviewed by Fox News' Sean Hannity about several subjects, such as the racist tweet towards Valerie Jarrett and her support for Donald Trump.
On Thursday night, July 26, 2018, the disgraced actress appeared in front of the cameras to reveal her side of the story and explain why she did what she did and what consequences it brought upon her.
According to Barr, her tweet was meant to be political, not racist, as it can be seen on several posts that are being shared on social media, especially on Twitter.
To break the ice, the 65-year-old actress jokingly said that she was hacked, suggesting that she wasn't the one who issued the tweet, but in a more serious tone, she revealed that she was indeed sorry for what she said.
Please consider following us on our Twitter account @amomama_usa to learn more.
In the controversial post, Barr compared Jarrett, a former Obama administration official, to a crossover between Planet of the Apes and the Muslim Brotherhood, and suffered quite a lot of backlash for it.
Barr confessed that being labeled a racist was very hurtful since she has African-American children in her family and loving circle, which was why she has apologized several times over the last two months.
Having people believe that she is racist is one of the hardest things to handle for Barr, who revealed that she wasn't thinking properly at the time because she was having trouble fitting in with her fellow actors at Roseanne.
"How would you like it to be sitting in a room of 25 people that think [Donald] Trump is the worst thing that ever happened to the United States. Could you do your job?"
Roseanne Barr, Fox News, July 26, 2018
According to Barr, the supposedly political tweet cost her everything; not only people's respect but her own show, Roseanne, which was canceled despite the amazing ratings.
The actress said that she was well-aware that Jarrett would not watch her Hannity interview, but still addressed the camera and apologized directly to the former Obama administration official, claiming that she never meant to harm or hurt her.
Following the controversial tweet, Barr offered several defenses for her words, from saying that she didn't know Jarrett was black to sharing that she was under the influence of Ambien, but neither of them was understood as a valid excuse.
Please fill in your e-mail so we can share with you our top stories!