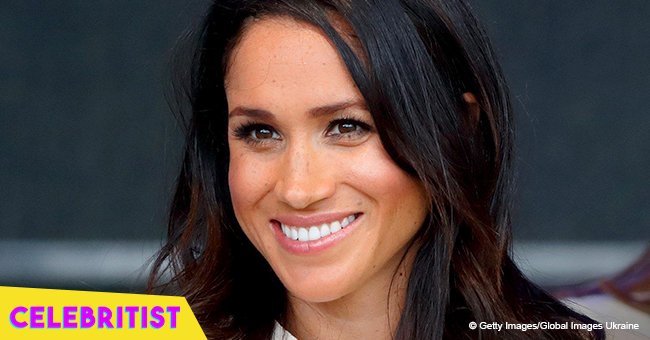 Meghan Markle stuns in belted denim dress with Prince Harry at polo match

The Duchess of Sussex accompanied her husband Prince Harry to the Sentebale ISPS Handa Polo Cup last Thursday dressed in a gorgeous belted denim dress.
According to People Magazine, the Royal Couple attended the Polo Cup which was an event to raise funds and awareness for Harry's Sentebale charity. His wife Meghan looked gorgeous in a laid-back midi-length dress by designer Carolina Herrera, which she paired with a big denim belt at the waist.
While she is often seen wearing a signature boatneck cut, she ditched this for a plunging V-neckline. The 36-year-old also accessorized her look with a basket clutch by J. Crew, beige heels, and sunglasses to shade her eyes from the scorching heat that reached an unusual 91 degrees Fahrenheit in England during the day of the match. Her go-to messy bun also helped her keep her hair off her neck during the hot outdoor event.
Prior to getting ready for the match, Harry sported a pair of dark casual pants and a white button-up shirt which he wore with a grey suit jacket. However, he soon after changed to play on the Sentebale St. Regis team, which is captained by his friend Nacho Figueras.
Throughout the match, Meghan cheered on her husband, and afterward had the honor of presenting the trophy to the winning team. That honor soon turned into pride for Ms. Markle, as none other than her husband's team won. In addition to handing him and four other polo players the trophy, Meghan gave Harry a kiss on the lips to show him how proud she was of him.
The two were also seen holding hands and giving each other back rubs during the event. While we're not sure if that's a breach of some kind of Royal protocol, the lovely newlyweds sure did look cute.
Please fill in your e-mail so we can share with you our top stories!