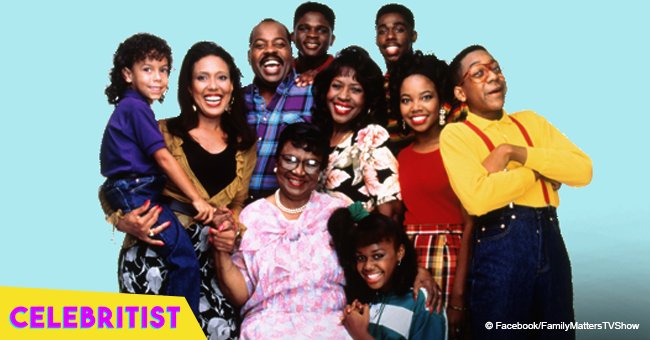 LaToya Jackson shares throwback pic of dad Joe & popstar brother Michael & a heartfelt message
LaToya Jackson celebrated her late father's birthday by sharing an old pic of Joseph and Michael Jackson together, as she wrote a heartfelt message for both.
On June 27, Joseph Jackson, the patriarch of one of the most iconic families in the entertainment industry, passed away after a long battle with pancreatic cancer. Most of his surviving family members took to their social media to show their grief and share some lovely messages about the man.
LaToya took to her Instagram to share an old picture with her father, a man she wasn't even allowed to call "dad," as she wrote a lengthy and heartfelt caption remembering their last moments together and how grateful she was for them.
"I will always love you! You gave us strength, you disciplined us in your own way, you made us one of the most famous families in the world. I am extremely appreciative of that," she wrote. And continued "I will never forget the last moments we spent together and how you told me how much you cared, how proud you were of me and how much you loved me!"
On July 26, Joseph would have been celebrating his 90th birthday, but unfortunately, the light went off for him earlier. To celebrate her father, LaToya shared an old photo of Joseph and Michael Jackson, who tragically died back in 2009.
"Happy 90th birthday day Joseph!!! We love you and miss you both! I know you're together now! #thursdaythoughts #family #father #brother #love #togetherforever," she wrote in her caption.
A few months ago, LaToya was brought to tears in an episode of E! Entertainment "Hollywood Medium," where Tyler Henry revealed to the singer her brother's last thoughts before his impending death.
"He's acknowledging that he should not have been left alone at a time when he was left alone," Tyler said.
"The person who should've been there to monitor wasn't monitoring and it's like, 'I trusted you to be there. I trusted the role that you were supposed to have to help me and you left. And it's like, of all times, you should be right here.'"
"I think what hurts more than anything else is that not only was there a need for someone to be there for him, but there was a trusted person, a person that he trusted, a person that was in that inner circle and that person wasn't there." An emotional LaToya admitted. "And just to hear that, just really, it just tears you apart. I just wanted to just cry."
Please fill in your e-mail so we can share with you our top stories!