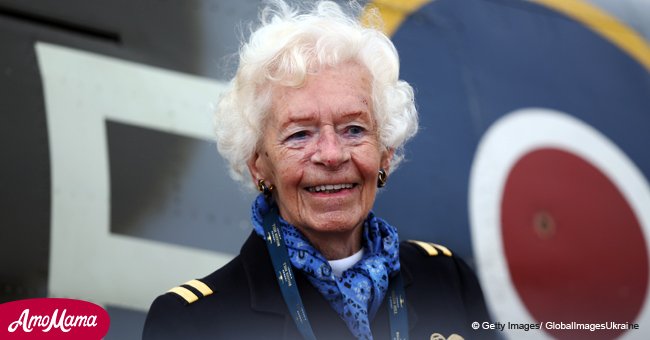 Heroic female WWII pilot dies at the age of 101

Mary Ellis, a pioneering aviator and one of Britain's last surviving World War II female pilots, died on July 25 at her home on the Isle of Wight. She was 101
At the start of the war, women were not allowed to fly military aircraft, but this changed in 1940. Ellis, whose maiden name was Wilkins, joined the Air Transport Auxiliary in 1941 after hearing an advert for women pilots on the radio.
After joining the ATA, she started at Central Flying School, training on Tiger Moths, Harts, and Hinds. She had spent more than 1,100 hours flying 56 different types of aircraft by the end of the war.
According to a BBC report, during the Ellis flew 400 Spitfires, a single-seat plane used by members of Britain's Royal Air Force. She also flew 47 Wellington bombers alone.
She later described the Spitfire, which became legendary following Fighter Command's heroics in the Battle of Britain, as "a symbol of freedom".
She joined the A.T.A. a year after Britain allowed women to fly military aircraft, but they were still prohibited from involvement in combat missions.
After the war, Ellis moved to the Isle of Wight and managed Sandown airport from 1950 to 1970. She married fellow pilot Don Ellis in 1961 and continued to live in their home beside the runway at Sandown after his death in 2009.
Ellis was one of the last six female pilots still flying for ATA by the end of 1945. The group gained the nickname "Attagirls".
Author John Nichol, the retired Royal Air Force navigator, described Ellis as a "truly remarkable lady".
"To fly it is absolutely fantastic," she told the website. "It's so responsive to all the actions you might want."
Ellis was awarded the freedom of the Isle of Wight earlier this year, and was described by the council leader, Dave Stewart, as a "national, international and island heroine".
Please fill in your e-mail so we can share with you our top stories!