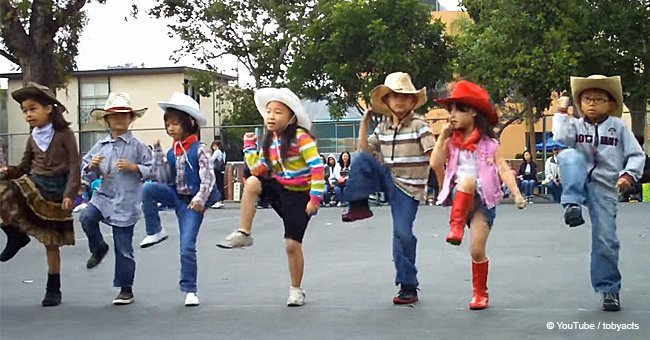 Tiny cowboys and cowgirls steal the show with adorable line dance to 'Achy Breaky Heart'
Elementary school students put up a very cute performance when they did the Line dance, winning hearts of parents and other children.
First graders from Rosewood Elementary School danced to Billy Ray Cyrus' hit single Achy Breaky Heart, wearing cowboy hats, cowboy boots, bandanas, and flannel.
The video of the performance was uploaded on YouTube on September 12, 2010.
Read more on our Twitter account @amomama_usa
The spectators were parents of the children, and their peers, as the group of children assembled side by side for a line dance to the Cyrus' hit song.
The video starts off with the children doing some easy tapping of the boots. They then switch to a rather advanced grapevine spin move, which seems quite difficult to execute for children their age.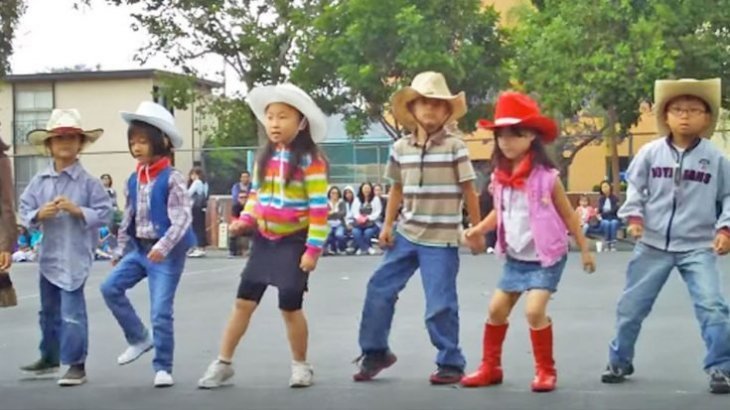 Source: YouTube
The whole group did a wonderful job, but one particular student stole the show with her lovable performance. She stood at the center, donning red cowboy boots and a red cowboy hat.
She can easily be called the star of the show for her dance and also because she helped out her classmates a little by counting out the beats.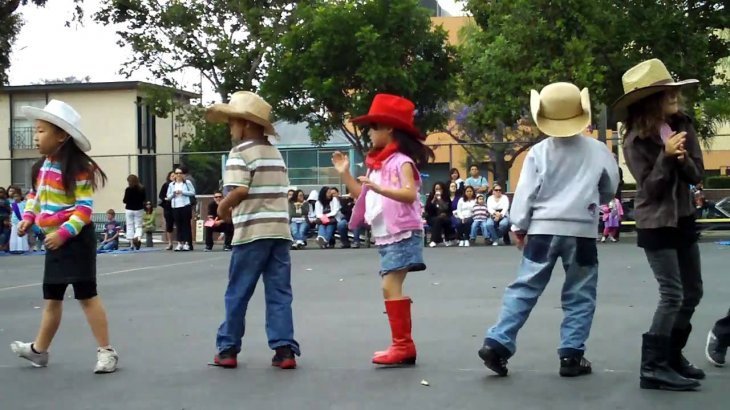 Source: YouTube
Another little girl tripped and fell during the performance, but she got right back up and continued the dance with a smile on her face.
Even though one can see a lack of coordination among the children, their determination to deliver an amazing performance can be felt. An amazing performance is what they gave if the audience's reaction is anything to go by.
The little cowboys and cowgirls' sweet performance is met with a lot of cheers and applause from the parents, teachers and other students gathered for the show. Almost all the students nailed every single step of the dance.
The song Achy Breaky Heart was released in the year 1992 and the video is considered the reason for the line dance frenzy across the nation.
Although these tiny people were born years after the track was released, their performance showed that it is still popular among adult and children alike, with the little ones in the video paying homage to the original.
Please fill in your e-mail so we can share with you our top stories!