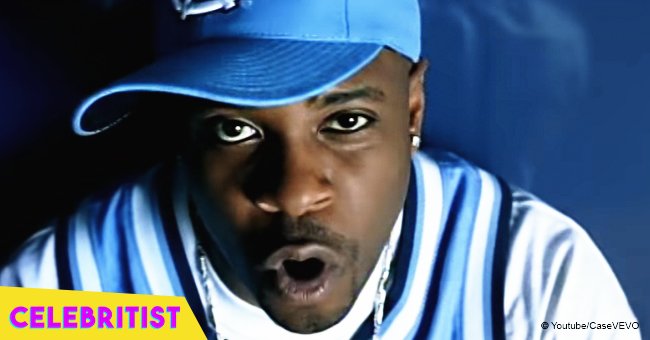 90s R&B singing sensation 'miraculously' survived after a life-threatening accident

At one point he was one of the most popular singers of his generation until a freak accident abruptly halted his career in 2002. Years later, he opens up about that life-threatening ordeal that saw him coming out of it miraculously alive.
Many know him for his hits 'Touch Me, Tease Me,' 'Happily Ever After,' and 'Missing You,' but not many are aware that 90's singer Case is actually now a living miracle.
Known for his raw singing voice and thug-like appearance during his heyday in the late 90's and early 2000's, the 42-year-old born Case Woodard had a past that almost ended his life. Speaking to Kiss FM's Lenny Greene about the incident in 2009, Case revealed he accidentally shot himself in the throat.
"It was a lot of stuff that went on. Originally I was going to take time off to spend time with the family; with the kids, and moved down to Atlanta to be closer to them. During that time I had started working on the album, doing little things here and there just trying to put all the pieces together. Then, I had an accident in '02 where I accidentally shot myself in the throat, so that put things on home for a minute."
In an episode on TV One's 'Unsung' in 2017, the singer revealed he was heavy into partying with drugs and alcohol at the time. He was so drunk he accidentally shot himself while arguing with his girlfriend. He claimed he thought there were no bullets in the chamber.
Having miraculously survived the gunshot wound, Case advised others to be extra careful when handling guns, referencing ex-NFL player Plaxico Burrus' 2008 gun accident where he shot himself in the thigh.
"Take all the precautions and check it. Make sure everything's everything. Hindsight is 20/20, but I made sure I didn't aim anywhere near Plaxico [Burress] aimed. […] "I'm not even messing with that."
Following his accident, Case took a break from the industry but it didn't take long before he released more successful hits. His soundtracks for the films 'Nutty Professor' and 'Rush Hour,' among others, brought him more fame. In 2004, his single 'Shoulda Known Betta' reached number four in the Billboard Hot 100.
Soon thereafter, changes in his record label, Def Jam, caused his album release to be put on hold. This frustrated the singer who eventually fought the label and left the industry in 2006. By 2009 though, he was back releasing the album 'The Rose Experience,' the same album Def Jam held on to. He released it under an independent label.
Case is now married to the mother of his third child and lives in Atlanta while still making waves in the music industry.
Please fill in your e-mail so we can share with you our top stories!