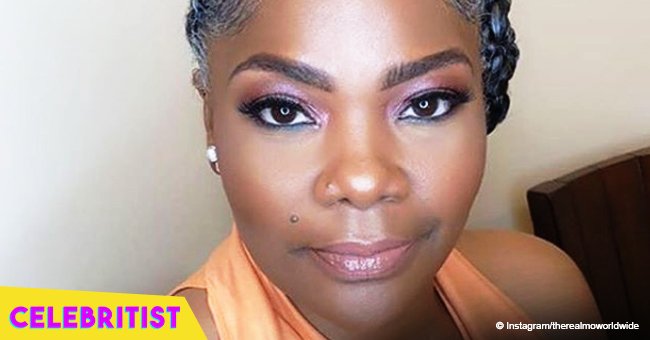 Mo'Nique shows off her figure in black off-the-shoulder dress after major weight loss
The American comedian and actress has shared her recent weight loss journey in order to inspire other women who want to undergo their own major lifestyle change.
Mo'Nique has always been an advocate for people to love the skin they're in, often using the slogan "bigger is better." But after a conversation with her husband, Sidney Hicks, she had a change of heart about her own appearance.
The actress revealed that the reason she changed her attitude towards her weight was down to her husband, Sidney Hicks.
He had asked her what she weighed, and when she told him he expressed concern that she was too heavy, and that he desperately wanted her around for a lifetime, which wouldn't happen if she didn't focus on her health.
"[He] said, 'Mama, that's too much weight. I want you for a lifetime.' In that moment, I went through embarrassment. I went through guilt. I went through shame, but I had never felt a love like that before. So, that night was when the decision was made: 'I gotta save my life,'" she said.
She quickly decided she needed to change her habits, and started eating healthier and exercising regularly with a personal trainer. All the while, she continued to share photo updates of her progress and fitness videos to encourage fans.
A recent image shows the lovely actress looking stunning in a black Bardot neckline shirt that showed off her glowing skin and much smaller figure.
She wore her hair with a braid crowning her head, and a soft smokey eye with a pink lipgloss. Mo'Nique was looking down over her shoulder in the image, and the natural look made her seem all the more beautiful.
"KEEP STANDING EVEN WHEN IT IS UNCOMFORTABLE. I LOVE US FOREVER. @brandimallory & @the_takehomestylist @dwightholtjr. Thanks for playing dress up with me and Dwight do you see your shoulders. ITS WORKING." she captioned the image.
Within just a day, the image had over 30,000 likes, and plenty of enouraging messages in the comments section.
Mo'Nique wants to share her weight loss journey with her fans, in the hopes that she can inspire others to go on their own journey, as well as helping out with fun and fast ways to exercise.
Mo'Nique is a changed woman thanks to her incredible journey, which saw her lose over 100 pounds to clock in at under 200 pounds for the first time in her adult life.
Due to her transformation, her confidence seems to be at an all time high as she also has been proudly flaunting her grey hair while promoting her YouTube channel.
The singer lives with her husband Sidney Hicks and her twin sons Jonathan and David Hicks.
Mo'Nique also keeps sharing her videos of her exercise plans, with a number of different dance routines among them, in order to give her followers tips and a bit of help with their own weight loss journeys.
The star achieved her current weight by embracing a healthy lifestyle and forcing herself to follow a daily exercise program. Even though she is now 50 years old, she looks youthful and glowing.
Please fill in your e-mail so we can share with you our top stories!