Little sister super excited to see big brother and her reaction goes viral
Baby sister is utterly delighted as she watches elder brother arrive in his school bus; she squeals with joy and at one point even tries to open the car door to go to him.
In a video posted on YouTube by a channel named Louisville Beardsmen and Redditor natsdorf of Louisville, Kentucky, on January 25, 2016, showing his little girl's reaction, who is eagerly awaiting her big brother's return from school. 
She breaks out into the most adorable series of screeches and smiles the second her brother is dropped off near their home.
Read more on our Twitter account @amomama_usa.
The father had taken his little girl with him to pick up his elder son from the point where he was being dropped off by the school bus.
The girl did not realize who they were waiting for and went about doing the things any other toddler would do, playing with the things in the car and looking out the windows once in a while.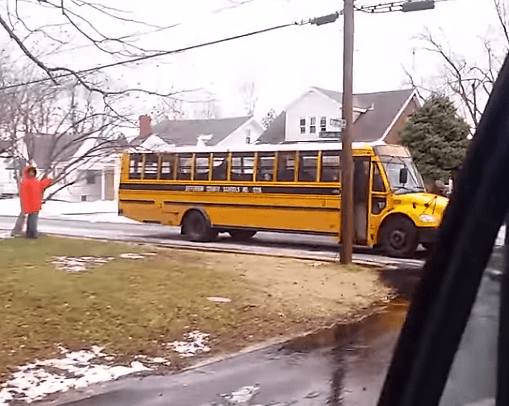 When the bus arrived, the father asks the little girl where her brother is. One hearing her big brother being mentioned, she instantly perks up and goes to her father's seat to look out his window and keenly looks towards the direction of the yellow bus. 
Her happiness cannot be contained when she sees her brother. She immediately lights up and starts squealing with pure joy when she finally registers that it's her brother walking towards them.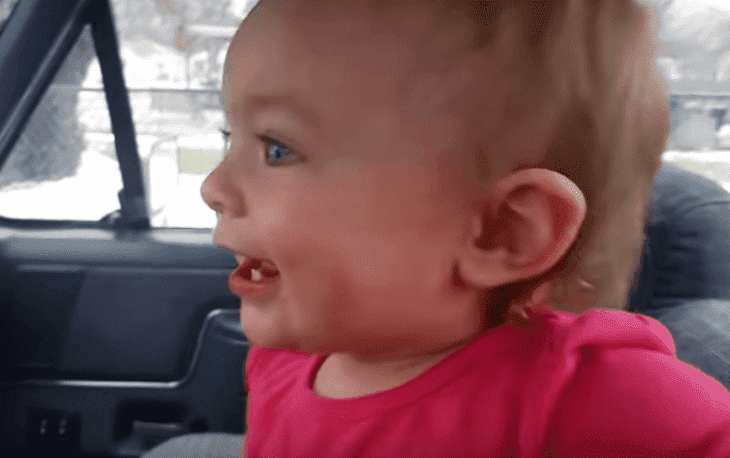 It seemed like she wanted to jump out of the car and go to her brother, instead of waiting for him inside. She probably would have done that if she were old enough. 
Her father also can be heard laughing while he films his daughter's reaction, undoubtedly astonished by the love and affection that his little girl shows to his son. 
The girl was giddy with anticipation and almost fell over her father, losing her balance.  At the end of the video, she even hurries over to the passenger side door of the car and attempts to open it to rush out and meet him. 
Her reaction surely suggests that the bond between the siblings was very special. The video melted hundreds of thousands of hearts around the world since posted with viewers simply loving the toddler's reaction.