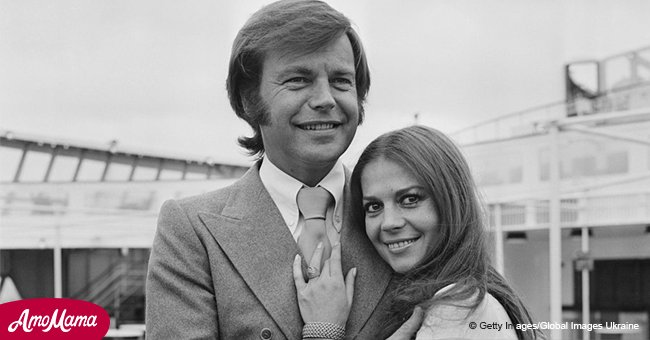 Natalie Wood caught husband cheating with a man before her mysterious death, sister claims

The late star's sister, 72-year-old Lana Wood, also an actress, claims that Natalie's first marriage to Robert Wagner ended because he had an affair with another man.
Lana, mostly known for her role as a 'Bond Girl' in 1971's Diamonds Are Forever, made the bombshell revelation in a 12-part audio documentary that focuses on the strange circumstances surrounding Natalie's death, as Daily Mail reported.
Fatal Voyage: The Mysterious Death of Natalie Wood is a podcast series that inquires on the actress' biography, interviewing several Hollywood insiders that were close to her during her career and the events that lead to her demise.
On the third chapter of the series, Lana claimed that the reason behind Natalie and Wagner's split, that separated the husband and wife for 10 years before they remarried, was that she had caught him in the arms of another man in 1961.
'I had never seen her that bad. I was asked to leave the room and that something bad happened and that Natalie was leaving R.J [Wagner],' she said. Read more on our Twitter account @amomama_usa
'It wasn't until later that she said she caught him with someone. And that someone was another man,' she added.
The makers of the documentary allegedly obtained fragments of a never-before-published memoir by Natalie, and her words shed some light on the abrupt end of her first marriage to Wagner.
'My marriage collapsed that weekend. It's too painful for me to recall in print the incidents that led to the final breakup,' Natalie reportedly wrote.
'It was more than the final straw. It was reality crushing the fragile web of romantic fantasies with sledgehammer force,' she is also quoted with writing.
Natalie's death shocked the world on November 29, 1981, when she appeared drowned, at age 43, in the vicinity of the California island of Santa Catalina, where she spent the weekend with her Wagner and actor Christopher Walken.
The investigators initially ruled that his death was due to an accidental drowning, although in 2013 they qualified that it was caused by 'drowning and other indeterminate factors.'
Please fill in your e-mail so we can share with you our top stories!