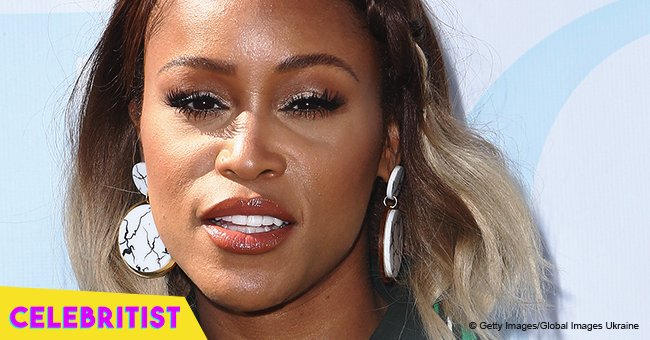 Eve flaunts her enviable curves and muscles in intense workout video
Rapper and actress Eve used her Instagram account to share a video portraying herself during an intense workout session surrounded by impressive cars.
The short recording started showing Eve doing squats while lifting some weights. After that, she was moving a pair of ropes up and down, lifting more weights, and doing more cardio and muscular exercises.
In the caption, the actress urged her fans and followers to get on her Instagram TV (IGTV) channel to check the entire video. The aspects that attracted more attention of the video was her beautiful silver hair and her fit figure.
Another interesting detail of the recording was that the gym Eve was working out in had several cars and trucks, and even a basketball court.
As soon as Eve uploaded that video, her fans and followers took to the comment section to share their thoughts. One of them was Instagram user @cinzia_19, who admitted they wished to be as strong and athletic as Eve.
That video was shared a couple of days after the rapper uploaded another short recording with a compilation of photos showing herself and her millionaire husband Maximillion Cooper.
In the images, Eve appeared wearing a black top covered by a matching jacket, black sunglasses, and her wedding ring. Maximillion put on the same jacket Eve got on as both of them had the Gumball 3000 logo on it.
The actress captioned her post by saying that it was 'that time' of the year, referring to the beginning of the Gumball 3000, which is an annual British 3,000-mile (4,800 km) long international celebrity motor rally that takes place on public roads across several countries.
As Celebritist previously reported, Eve and Maximillion got married in 2014, four years after they met each other for the first time at a Gumball 3000 event.
Nowadays, Maximillion has four children from previous relationships, but Eve has not given birth to any yet. She confessed that she would like to have kids with him, though.
'We talk about having kids. We talk about marriage. The kids are excited. They want a brown baby sister,' Eve said.
Please fill in your e-mail so we can share with you our top stories!