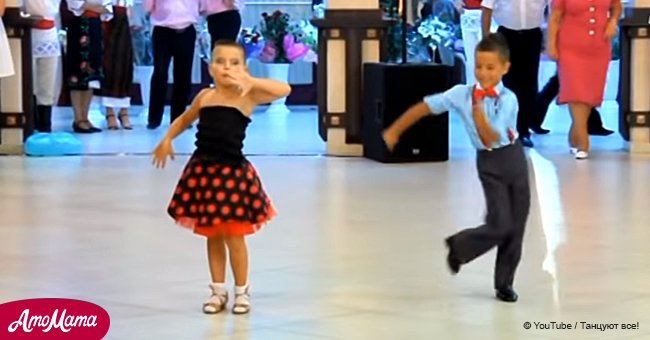 Little dancers amaze crowd with their spectacular moves
The little duo has become viral after showing off their on-point dance moves during a special performance at a wedding.
The bride and groom probably had no idea that their entertainers during their wedding would become online sensations as their video already received over 50 million views on YouTube.
The two kids wowed the crowd with their routine at the wedding reception with the girl gracefully strutting her stuff and the boy making hearts melt with the way his hips swayed to the music.
As shown on the video uploaded on Ukraine's So You Think You Can Dance YouTube channel, the young pair's dance moves were on fire.
Follow us on Twitter at AmoMama USA for more viral videos and stories.
The little girl, with her hair tied up in a neat ponytail, swung her hips in her polka-dot skirt and plain black tube top, with her feet in wedges stomping to the beat.
Her partner, a little boy, looking dashing in his blue shirt matched with a bow tie, suspenders, and shiny black shoes, also showed off what he's got, refusing to be overshadowed.
Even though they're just kids, they danced with attitude and sass as the crowd circled around them and cheered them on.
With the music changing several times, the duo showed off all the types of dances they knew complete with facial expressions and fancy footwork.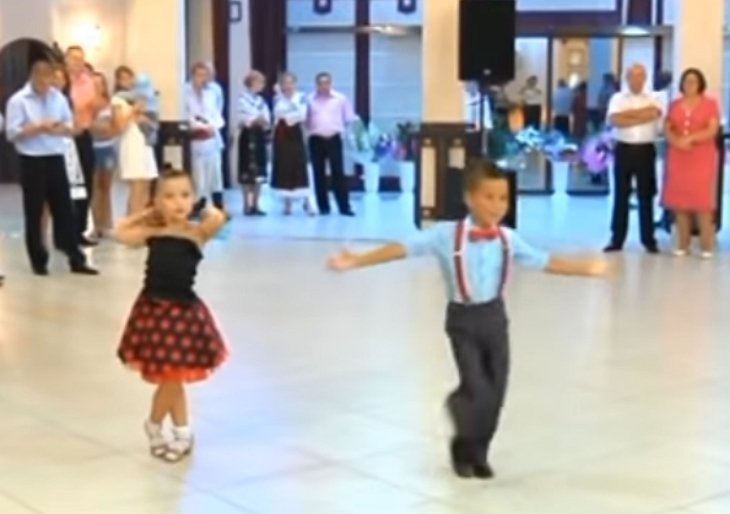 Source: YouTube/ So You Think You Can Dance Ukraine
With the way they danced, you would never expect such raw talent to come from two young children.
At one point, the camera briefly focused on the bride and groom and they can be seen dancing along with the kids, having the time of their lives.
With all the modern dances today, not a lot of kids can appreciate the classic routines. But these two, they beg to differ.
Meanwhile, another dance video also became viral, as two adults showed off that swing is still relevant in this day and age.
Bianca Locatelli and Nils Andrén, longtime dance partners, have been known around the world for their skills in swing dancing.
During the Rock That Swing festival in Munich, Germany, the pair showed the world what they've got and the crowd was stunned with their take on Hey! Baby made famous on Dirty Dancing.
Please fill in your e-mail so we can share with you our top stories!