Lay's introduces 8 new 'local cuisine' chip flavors inspired by U.S. regions
Lay's recently presented eight new potato chip flavors – inspired by local cuisines from various areas in America - for avid fans to get their hands on.
The new release was reported as the most one the brand has ever done in its history. Lay's aimed to endorse the cuisines that have been trademarked by places all around the country.
With the name "Tastes of America," the brand captured eight distinct flavors made popular by the different regions.
Lay's also came up with witty names for each flavor: Cajun Spice, Chili con Queso, Chesapeake Crab Bay Spice, Deep Dish Pizza, Fried Pickles with Ranch, New England Lobster Roll, Pimento Cheese, and Sweet Thai Chili.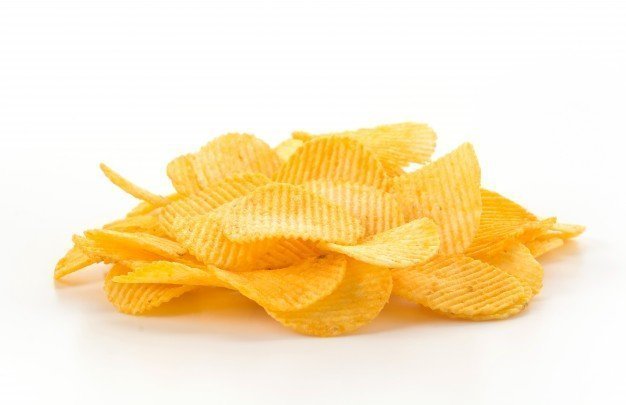 Follow us on Twitter at AmoMama USA for more stories like this.
The new flavors were delivered to various grocery stores on July 30th and will be made available until September 23rd.
Although, the new bags can only be purchased in the place where the flavor was inspired by.
For those who want to try all eight flavors, a variety pack is available on the company's website.
Lay's also revealed what to expect on each new flavor.
Cajun Spice, which originated in Central Gulf, was inspired by cuisines like jambalaya and blackened Cajun chicken. Garlic, paprika, onion, and oregano are the prominent spices in these chips.
Originating from Texoma,  Chile Con Queso  is described on the package as a 'legendary Tex-Mex taste of velvety cheddar queso with a dash of spice.'
Chesapeake Bay Crab Spice from the Mid-Atlantic was inspired by a custom-blend of Old Bay and other various spices.
Deep Dish Pizza is the brand's take on Giordano's pizza recipe from Chicago. The flavor's origin is Heartland and Mid-America.
The next flavor – originating from the Midwest – is for all pickle and ranch lovers. It is Fried Pickles with Ranch
.As for the Northeast region, they will be munching on the New England Lobster Roll, which promises 'flavor of fresh lobster served on a buttery grilled roll.'
The Southeast has always had staple recipes for cheddar cheese and pimentos, which is why Lay's introduced Pimento Cheese.
Lastly, Thai Sweet Chili was inspired by the Pacific Northwest region with their food truck scene. The chips are said to taste like sweet chili sauce.
Apart from the new flavors, Lay's also brought back a couple of favorite flavors like Wavy West Coast Truffle Fries, Ketchup, and Wavy Fried Green Tomato.
Although, they will only be available at the stores for a limited time.