Mom joins son in a dance and steals the spotlight with her perfect moves
Mike Song's mother earned massive admiration from netizens after appearing in a dance video with her son.
She can be seen dancing to the upbeat song, Gangnam Style, in the two-minute YouTube clip posted on September 5, 2012.
Mike, an internationally-renowned choreographer and director, was quick to agree when his mother, who may be in her 60s, asked for a little help one day.
Follow us on our Twitter account @amomama_usa to learn more.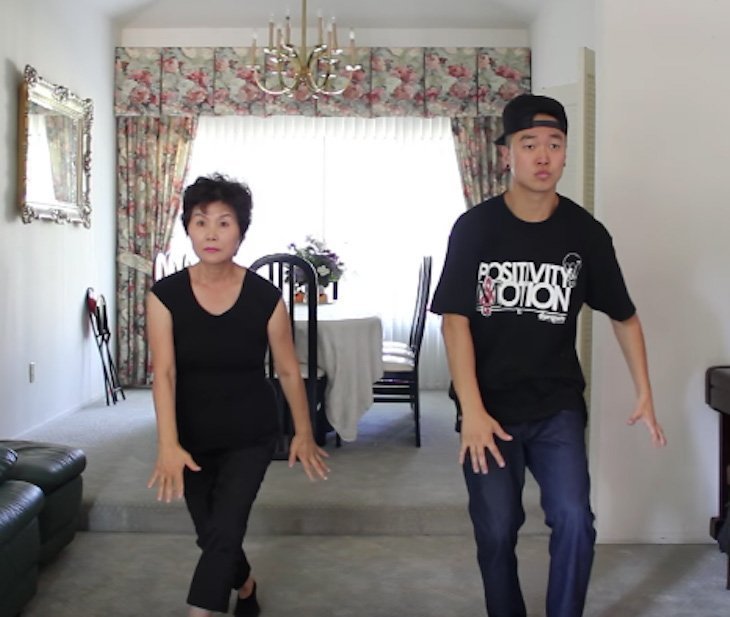 Though he didn't know how fast his mother would pick up the moves to Gangnam Style, he seized the opportunity to spend quality time with her.
What he didn't expect was that his mother could pick up the moves pretty quickly!
It turns out that his mother had some hidden natural talent.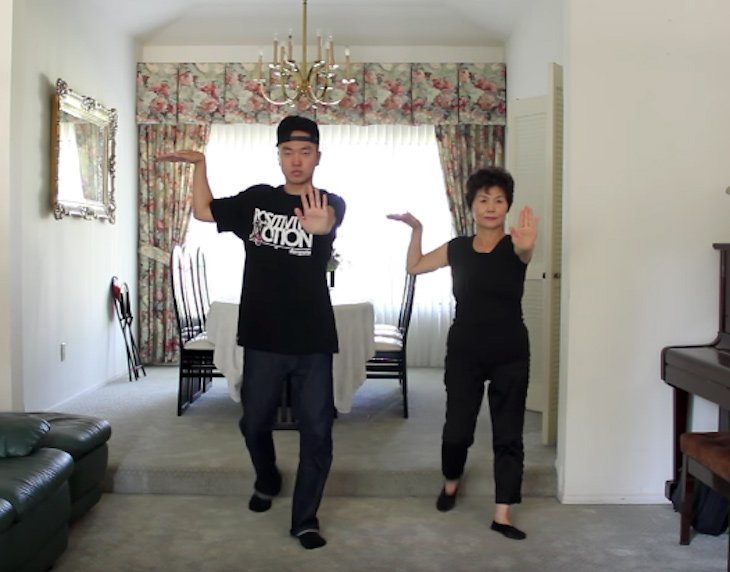 Mike's mother appears to be in her element as she flows alongside him. He does his best to keep up with her.
The mother-son duo impressed a lot of netizens. They truly make excellent dancing partners.
Dancing has a wide variety of benefits for ageing individuals.
As it involves physical movements, dancing can help those who are getting older to build and tone muscle tissue. It can also keep one's core fit and strengthen one's heart.
Dancing also improve one's mental health as it is an easy solution to boredom, loneliness and being out of shape. It can be an antidote to a sedentary lifestyle.
The clip has been viewed more than 12 million times on YouTube. It has also drawn close to 13,000 comments from mostly appreciative netizens.
"You are so lucky for having a very cool mom. God bless you both," commented Mona Ali.
"She's so cute! Good job mom and son!" agreed Shaninaquah Irvin.
"Your mom is so graceful! She can dance!" Chic Francisco chimed in, addressing Mike, who is one of the leaders and co-founders of The Kinjaz.