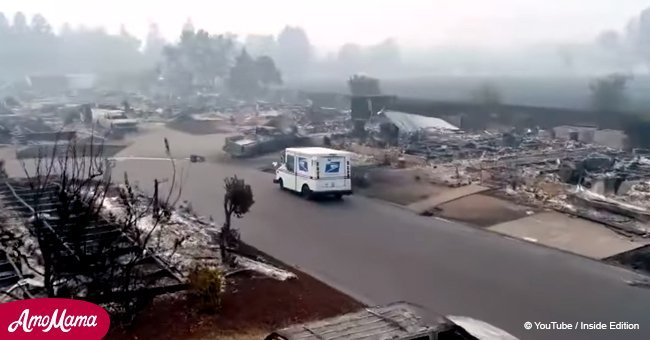 Haunting footage shows postal worker delivering mail to scorched homes
Drone videographer Douglas Thron caught on tape mailman Trevor Smith driving his mail truck even through the wildfire-ravaged city of Santa Rosa, California.
A video posted on YouTube by Inside Edition showed the dedicated mailman picking up the letters from the mailboxes that somehow survived the wildfire.
Amid the utter devastation, which looked like a scene from a post-apocalyptic movie, Smith's presence gave life to the entire area.
The video begins with an aerial shot of Smith's van driving through the burned-out suburb along Piner Street, where he makes occasional stops to deliver as well as pickup mails.
Follow us on Twitter to learn more.
Smith stated that he was doing his round as usual when he came upon a mailbox that had survived the fire. When he checked the mailbox, he found outgoing mail in that box. The next day when he went through the area, he again found outgoing mails in the mailboxes.
He realized that it was important for him to keep going and keep performing his duty despite what had happened.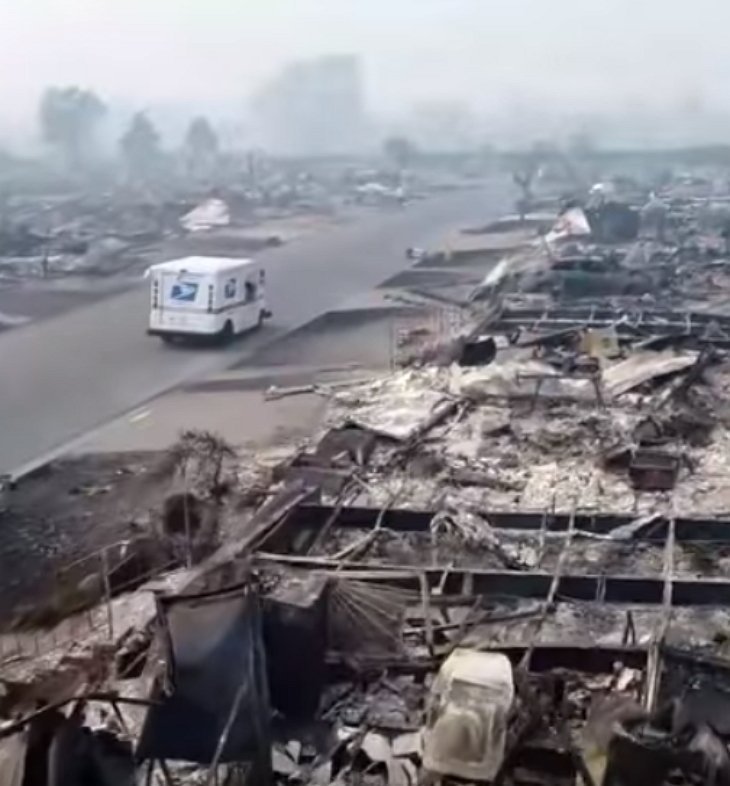 Source: YouTube
"It's important that we continue because we are part of that community. They trust us. And we want to fulfill that trust by carrying on," he says in the video.
Thron, the photographer who caught Smith's action on camera with his drone, explained that seeing him drive through the community was a "surreal" experience.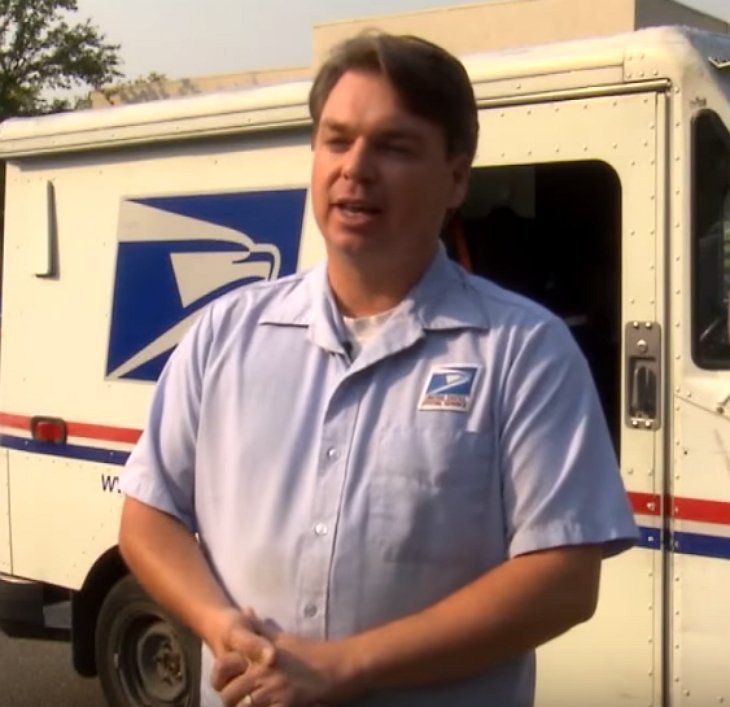 Source: YouTube
"It looks like a nuclear bomb just got dropped in the neighborhood, and then you see all of a sudden mail truck driving down the street. It was like last little piece of life on earth," Thron says in the video.
Following his encouraging and inspiring sense of responsibility even in the face of adversity, Smith is now being dubbed the most dedicated mailman on the planet.
Please fill in your e-mail so we can share with you our top stories!