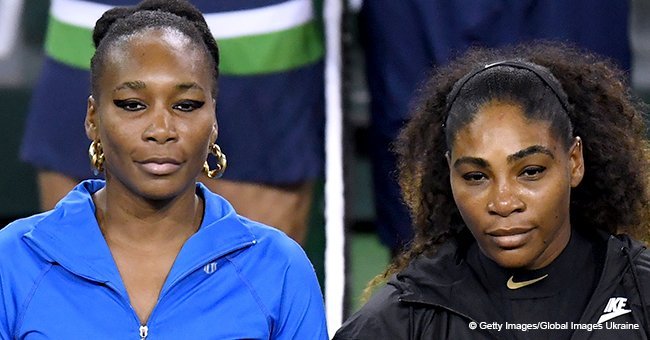 Killer of Serena and Venus Williams' half-sister released early from prison for 'good behavior'
The killer of Serena and Venus Williams' half-sister is now walking the streets freely after being released early from prison early due to "good behavior".
According to Daily Mail UK, the former Southside Crips gang member Robert Maxfield shot the Williams sisters' sibling Yetunde Price in a drive-by shooting on September 2003. She was hit in the back of the head with an AK-47 and died instantly in Compton, California, which left her family devastated.
However, after completing a 15-year sentence early due to his good behavior, her killer is now a free man. A mugshot of Maxfield, which was taken before his release, was obtained by the publication and shows his current appearance.
While both Serena and Venus have not said anything about the criminal's release, it is quite possible that the sisters have already been informed about what had happened. Both of them had close relationships with their older sister, who was present in both their lives when they were just starting out their careers. Yetunde acted as their part-time personal assistant and offered close support as their careers started to kick off.
News of the release will definitely add to the challenging past few months that Serena has been having, given that she faced complications while giving birth to her first child Olympia 10 months ago. Moreover, after heading back to tennis after her pregnancy, while she showed an impressive performance at Wimbledon, she fell short in the finals after facing Germany's Angelique Kerber in the final and finished as the first runner-up.
When their sister was killed, both Serena and Venus were extremely shocked. It took them quite a while to recover their form in tennis, and rumors even swirled that Serena nearly quit the game because of her grief.
31 when she passed away, Yetunde was the daughter of Oracene Price, the tennis duo's mother. She left behind three children, Jeffrey, Justus, and Jair, who were taken to Florida to live with their grandmother.
When she died, Yetunde was the passenger of an SUV with her then-boyfriend Rolland Wormley when she was shot. It happened just after midnight when they drove through Compton near the alleged Crips gang drug house. She was hit when the criminal, a reputed Southside Crips gang member, fired a dozen rounds from an AK-47 assault rifle into the white GMC Yukon Denali. Her boyfriend, who the cops said was the intended target, escaped unscathed.
At the time, Wormley was said to have been a member of another gang that they called Mac Mafia Crips, and was on parole for convictions on drug-dealing and other gun offenses. Meanwhile, Yetunde had a clean record. She was a registered nurse and even co-owned a beauty parlor with one of her friends. Aside from this, she served as a part-time personal assistant to her sisters.
Maxfield pleaded no contest to voluntary manslaughter in April 2006, and at the day of his sentencing at Compton Superior Court, Serena said:
"I wasn't going to speak today because it's too hard for me to talk."
However, she wanted to let Maxfield know how unfair this was to her family because they have always been trying to help people.
Despite everything, the murderer was released from parole from the Deuel Vocational Institution in Tracy, California, last March after getting his sentence cut for good behavior in jail.
Please fill in your e-mail so we can share with you our top stories!