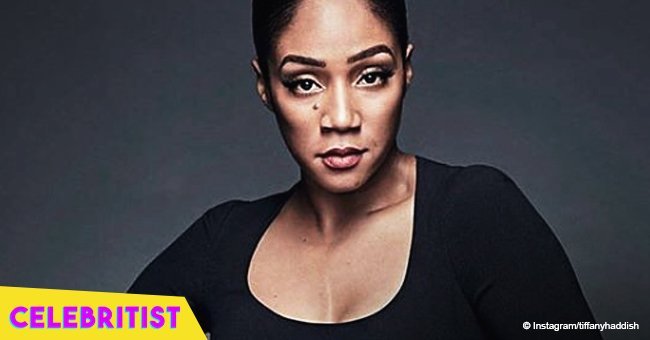 Tiffany Haddish breaks silence on being abused at 17 by police cadet

She opened up about a painful part of her past recently, specifically about the abuses of a police cadet when she was just 17-years-old.
Tiffany Haddish has always been one of the most open celebrities, sharing different stories about her experiences both good and bad. The internet has heard her story about getting through the foster care system, not being able to read very well up until high school, being bullied, and even having to leave an alleged abusive marriage. However, there is one story that she only opened up about recently, during an interview with Glamour Magazine.
According to the actress, she was only 17-years-old when she was raped by a police cadet. It was then the incident that has made her be extremely forward with men as she made it her defense mechanism.
"That whole experience put me in such a messed-up place for a long time, and I ended up going to counseling. Me just yelling out people's names with no thought behind it is pointless. I need a plan. I could be a voice, but what's a voice going to do—just keep talking? Or is there action behind it?"
Until she figures out what it is that she wants to do, she will remain the forward woman that she is when it comes to dealing with boys, and she is going to keep that armor on until she decides how justice should look like for her.
"I notice that men are afraid of women that are aggressive. So to protect myself I become semi-aggressive. You hear about, 'Tiffany always hitting on somebody,' but that's to keep them from hitting on me."
Sexual abuse is sadly not a new experience for Haddish, as in her memoir The Last Black Unicorn, she shared how when she was 13-years-old and living in foster care, a live-in father who caught her stuffing her bra with tissue said that he could help her breasts grow by sucking on them. He eventually did it for some time, and she did not realize until she was an adult that she was actually being molested.
"In my mind, 'molested' meant somebody hurt you in some kind of way. Like, they took something from you that you didn't want to give and what the old man did never hurt. It didn't necessarily feel good, either, it was just whatever. And he never tried nothing else with me, not even once. It was just like – in my mind – he was helping me out."
Although Tiffany decided not to go into details about what had happened when she was 17-years-old, it can definitely be considered as the event that changed her outlook on men. She ended up being guarded and decided to have a defense mechanism that would allow her to protect herself from any more predators.
Please fill in your e-mail so we can share with you our top stories!