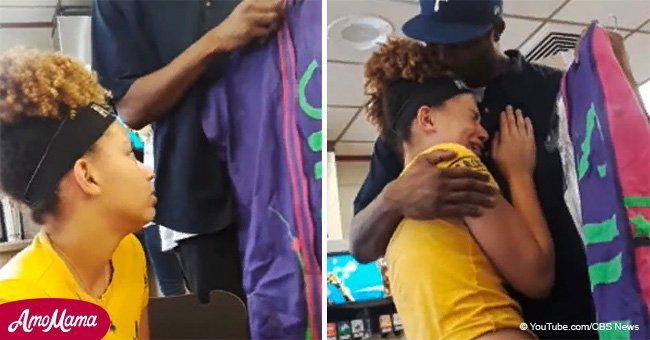 Dad works three jobs to surprise his daughter with her dream dress
A father from Pittsburgh surprised his 14-year-old daughter, Nevaeha Smith, by buying her a dress which was beyond the family budget. The doting father afforded the dress by balancing three jobs at a time.
A video uploaded to YouTube by CBS News showed the emotional moment between the father and the daughter, which was caught on tape by Smith's mother. By the end of the video, Smith can be seen breaking down into tears of joy.
The brief clip shows Smith visiting her father at one of the three different jobs he took just to save enough money to buy his daughter her dream dress for her 8th-grade dance.
Follow us on Twitter to learn more.
The father approaches her with a dress, which is properly packed inside a bag. The daughter has no idea what's inside the bag at first. Then the father slowly unzips the bag and shows the dream dress Smith had always wanted for her dance.
Once she realizes that it is her favorite dress that her father is carrying, she jumps with utter joy and disbelief. She gives her father a warm embrace and starts crying on his shoulder.
Style Exchange Boutique also uploaded the same video on its official Facebook account. In the description to the video, the boutique informed that the father had earlier informed Smith that the dress was not possible for the family to afford.
'Now this is what being a dad is all about!' the caption to the Facebook video stated. 'Definitely daddy's little girl! We're so happy we could be a part of it!'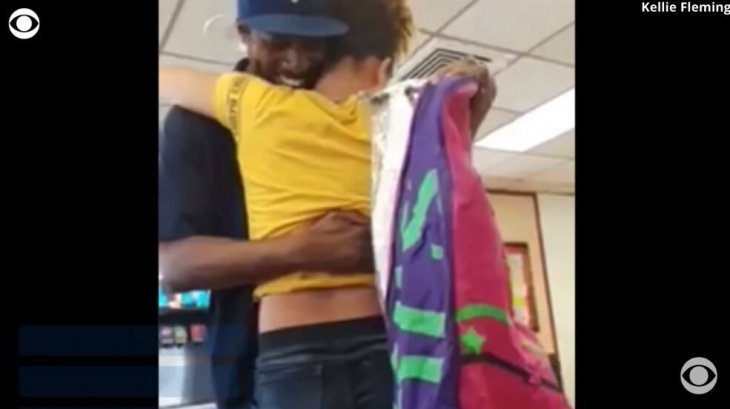 Source: YouTube
The emotional video has so far received more than 13 million views in just about 2 months of being posted on Facebook.
It has also been shared more than 200,000 times and has received over 360,000 reactions from the viewers on social media.
Please fill in your e-mail so we can share with you our top stories!