Devoted teacher stuns judges with breathtaking singing performance
27-year-old Danyl Johnson left the audience and the judges, particularly Simon Cowell stunned with his rendition of the hit song, 'With a Little Help from My Friends.'
The teacher appeared on the reality show The X Factor in August 2009, earning a standing ovation from the judges.
Anyone watching the reality shows on television is aware of Simon Cowell being a very tough judge. He is not pleased easily as is seen in the famous show The X Factor. 
Read more on our Twitter account @amomama_usa.
This is one of the reasons people were shocked to see Simon gushing over the audition of a teacher.
The audition by Danyl Johnson could not have been at a worse time. On the particular episode of the reality show, Simon had a meltdown; he was extremely upset about the dearth of talent he had witnessed the entire day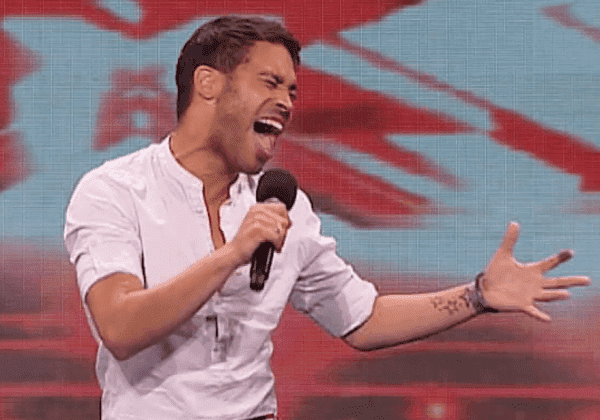 He went on to add that the entire day had been a total waste of time. It was the last audition for the day. Simon looked irritated when Johnson came onstage. 
The attitude, however, took a 360-degree turn when the 27-year-old teacher began to sing. Johnson belted out the famous number With A Little Help from My Friends, by The Beatles.
The teacher from England had auditioned for The X Factor three times previously. 
A minute into the performance and the fans started going crazy for the singer. Not just the fans, but even the judges seemed to be super impressed by the performance.
Judge Dannii Minogue said that witnessing such a performance was a sign of a perfect audition.
Simon wondered how long had he been a judge for, and it turned out it was about nine years then. He said that it was perhaps the best audition he had ever heard.
He said, "I've been doing this for how many years? Eight, nine years? Okay, Danyl, that was, single-handedly, the best first audition I have ever heard."
He gave a standing ovation to Johnson indicating how much he meant what he had just said. 
The teacher was personally mentored by Cowell in the show. However, his run on the show came to an end when he was eliminated during the semi-finals.
Even after the show, Johnson has continued to perform on stage, trying to live his dream of being a singer.