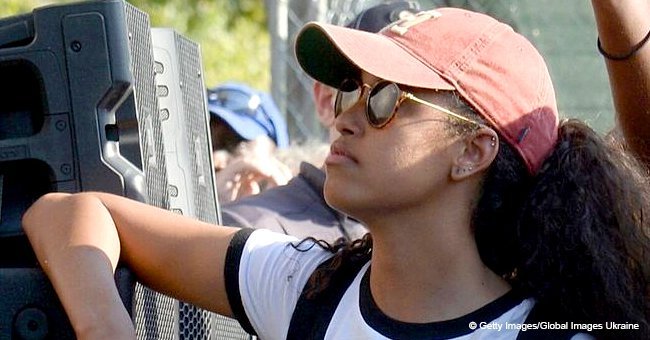 Malia Obama spotted kissing boyfriend as she steps out rocking a mini-dress in Paris

The Harvard student was caught strolling down the streets of Paris with her British boyfriend, Rory Farquharson, hours before attending Beyoncé's concert with her mom and sister. Malia recently turned 20, and she celebrated in style.
Malia Obama has been enjoying her summer to the max, as she has been caught enjoying the streets of New York, Washington and now Paris. The former first daughter made a trip to the city of love in the company of her boyfriend a few weeks ago, and they looked completely smitten with each other.
In photos obtained by the Daily Mail, the 20-years-old is seen walking down the street with her much taller boyfriend's arm around her shoulders. Obama looked stunning and youthful in a short pale pink dress and black combat boots. She completed the look with a suede maroon Mansur Gavriel baby bucket bag valued in $495
Farquharson, on the other hand, wore a white t-shirt, black ankle length pants and red and white sneakers. The young couple even shared a small kiss before going to their hotel to change their outfits and head back out to attend Bey's concert.
The lovebirds joined Michelle and Sasha Obama at the Stade de Paris to enjoy an amazing performance by Beyoncé and Jay Z. The "On The Run II Tour" Paris stop coincided with France winning the FIFA World Cup, which gave the concert a more upbeat energy.
Tina Lawson, Sophie Turner, Joe and Nick Jonas were also among the celebrities spotted at the venue.
While Malia, Rory, and Sasha enjoyed the concert dancing with friends on a side of the stage, it was the girls' mom who stole the spotlight with her high energy. The former first lady joined Tina Lawson as she danced, jumped and threw her hands in the air at Jay-Z's command, while fans pointed their cameras at her.
Just a few weeks ago, it was Malia who caught the attention of fans and the media when she was spotted having fun under the sun at an exclusive club in Montauk with friends. According to the Daily Mail, Malia and her peers were smoking and drinking while enjoying the music at The Surf Lodge.
Onlookers reported that the girl was not in her "best shape," insinuating that she was drunk, but in the pics published by the website, Malia seemed to be drinking coconut water while eating a bagel with lox.
Strangely, Farquharson was not pictured with Malia in that occasion.
After dating for almost a year, it seems like Rory has been welcomed by the Obama family without problems. The couple was first spotted getting romantic back in November before a Harvard-Yale football game.
When images of them kissing became viral, Farquharson was submitted to public scrutiny, as people wondered who was worthy of dating Barack Obama's eldest daughter. It turns out, the 20-year-old was once head boy at one of England's most prestigious schools.
He also studies at Harvard and met Malia on their freshman year. But before earning global recognition for his involvement with the Obamas, Rory was quite popular among his peers in high school.
The handsome man was Head of School at Rugby School for the school year 2015-2016, a position that is personally selected by the director in British schools and that serves as a bridge between students and teachers.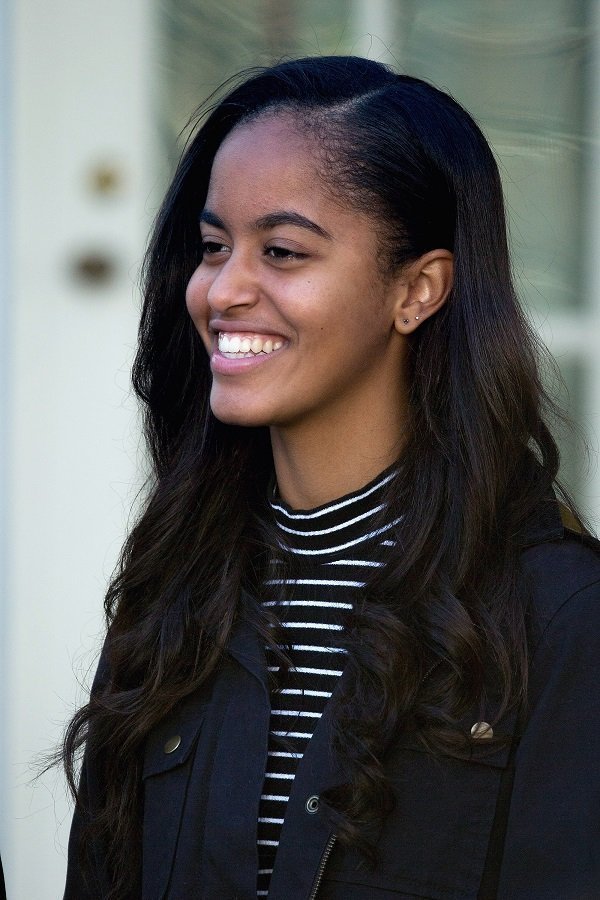 Credit: GettyImages/ Global Images of Ukraine
Malia and Rory will be returning to Harvard this fall to start their sophomore year.
Please fill in your e-mail so we can share with you our top stories!