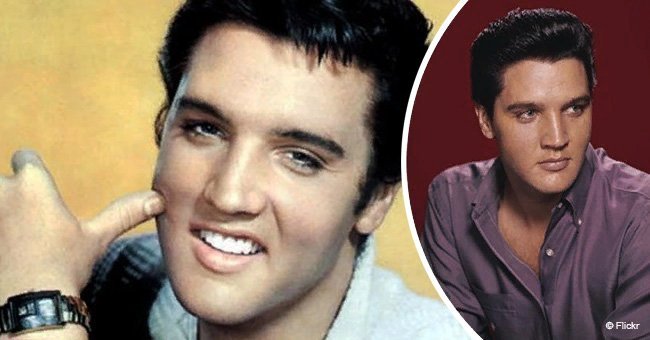 Elvis Presley's only grandson is 25 years old now. And he is an exact copy of his grandfather
It seems the King's genes are very definitely alive and well and living on not only through his daughter, but her children as well.
Fans of the late singer have always seen him shining through in his daughter, Lisa Marie Presley, but now that his grandson Benjamin Keough is all grown up, it appears he looks even more like his grandfather than his mother does!
As reported by Do You Remember, people tend to do a double take when they see Benjamin Keough. The 25-year-old grandson of Elvis Presley looks almost identical to the King.
Read more on our Twitter account @amomama_usa
Lisa Marie has always been widely considered to be the female version of Elvis. She has the same lopsided grin, the same chin, and very similar eyes to her father.
But Lisa Marie now has 4 children. And while all of them bear some resemblance to Elvis, none of her daughters can be considered Elvis-doppelgangers like her son can!
Benjamin has the exact same sultry look that Elvis had at his age! He also boasts the same piercing blue eyes and the pout, although his sisters also have the Presley pout.
If Benjamin just dyed his hair Elvis's signature black, he would be the spitting image of Elvis.
Even Lisa Marie admits that she is regularly shocked and overwhelmed by how much her son looks like her father.
"He was at the Opry behind the stage. Everybody turned around and looked when he was over there. Everybody was grabbing him for a photo because it is just uncanny."
Lisa Marie Presley, Do You Remember, July 2017.
But much like his mother, Benjamin prefers to keep himself out of the public eye and away from the flash of the cameras. Lisa Marie has, however, made it very clear that she will support her son in anything he chooses to do.
Elvis fans are keeping an eye out to see if his grandson will follow in his footsteps and try his hand at a music career. It will also be interesting to see if he grows to look even more like the King as he ages!
Please fill in your e-mail so we can share with you our top stories!