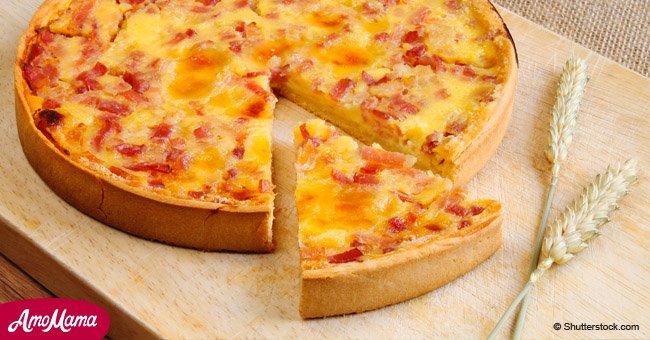 How to make a classic quiche Lorraine
Quiche is a dish that is similar to a pie, but salty. Its origin is French, although nowadays it is common to find this delicious dish in many countries.
Although it is a dish that we will eat with pleasure at any time of the year, it is very popular during the summer, as it is an ideal meal to serve on a picnic. House & Garden shared the recipe for a perfect Quiche Lorraine.
This is a very versatile dish, as it can be served for lunch or for supper indiscriminately, and it can be a quick solution when in need to impress an unexpected guess.
Making a decent quiche is relatively easy, but in order for it to be perfect, you need to pay attention to the details. Fortunately, here is every tip you need to know to achieve it.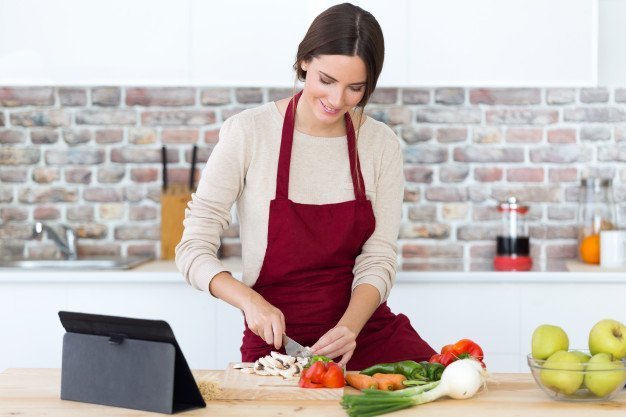 Source: Freepik
Ingredients for the filling:
-6 oz unsmoked streaky bacon rashers, rinds removed, cut into strips
-1 onion, peeled and chopped
-4½ oz Gruyère cheese, grated
-Salt and freshly ground black pepper
Ingredients for the pastry:
-6oz plain flour, plus extra for dusting
-3oz hard block margarine or chilled butter, cut into cubes
To make a perfect quiche you must start by making a good home-cooked crust. The next step is to bake the pastry on its own and let it cool before adding the filling.
This is called blind-baking, a simple technique that consists in covering the dough with sulfurized paper and placing a weight on top of the dough to prevent it from swelling during cooking.
1. Pour the flour into a large mixing bowl. Add the margarine or butter and rub in mildly with the tips of your fingers until the mixture resembles fine breadcrumbs. Add 3 tablespoons of cold water and make the dough into a ball.
2. Roll out the dough on a lightly floured surface and use it to line an 8 inches loose-bottomed flan tin. If possible, use a fluted tin.
3. In order for the dough not to deform, shrink or end up uneven on the sides, it must be very cold when it is placed in the oven.
4. It is recommended to prick the whole base and sides with a fork to prevent air bubbles from forming during baking and store it in the fridge for 30 minutes before putting it in the oven, which must be preheated to 220˚C.
5. Line the base and sides with baking parchment and weigh it down with baking beans. Place on a baking sheet and bake for 10 minutes.
6. Remove the beans and paper and bake the empty case for a further 10 minutes, or until you see the base turn to a light brown. Trim the excessive pastry.
7. Reduce the temperature of the oven to 180˚C. Crisp the bacon in a sauté pan over a medium heat for 10 minutes. Use a slotted spoon to transfer the cooled pastry case. Keep the juices in the pan.
8. Put the onion in the pan and cook it over a medium heat for 8 minutes or until it becomes golden. Add to the rest of the filing and top with the cheese.
9. Mix the eggs, cream, salt and pepper in a bowl. Then pour the mix into the quiche. Bake for 25-30 minutes until golden and you're done. Be careful not to overcook the quiche, or the filling will become tough and full of holes.
Please fill in your e-mail so we can share with you our top stories!