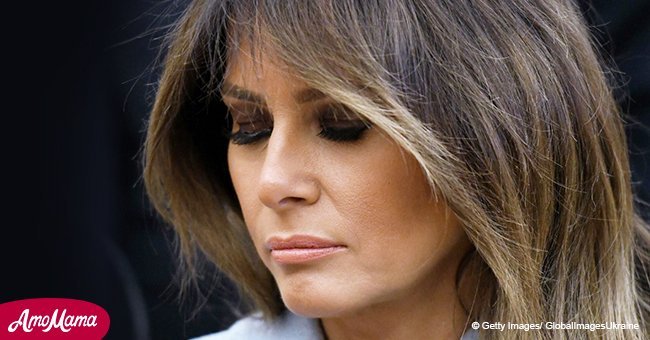 Melania Trump is mocked by Twitter users over gardening pics
First Lady Melania Trump's appearance at the White House vegetable garden in September made its way into the realm of memes last week.
Social media users flooded Twitter with on one of the photographs taken when Melania hosted a group of school children at the White House garden on September 22, 2017, and replanted the vegetable garden.
Former First Lady Michelle Obama started the kitchen garden in 2009. According to Vogue, it was one of Michelle's first projects as the first lady.
Melania continued Michelle's legacy by hosting the event where she joined numerous school children working in the dirt and harvested kale, lettuce, chard, mustard, peas, and radishes.
Read more about First Lady Melania Trump on our Twitter account @amomama_usa.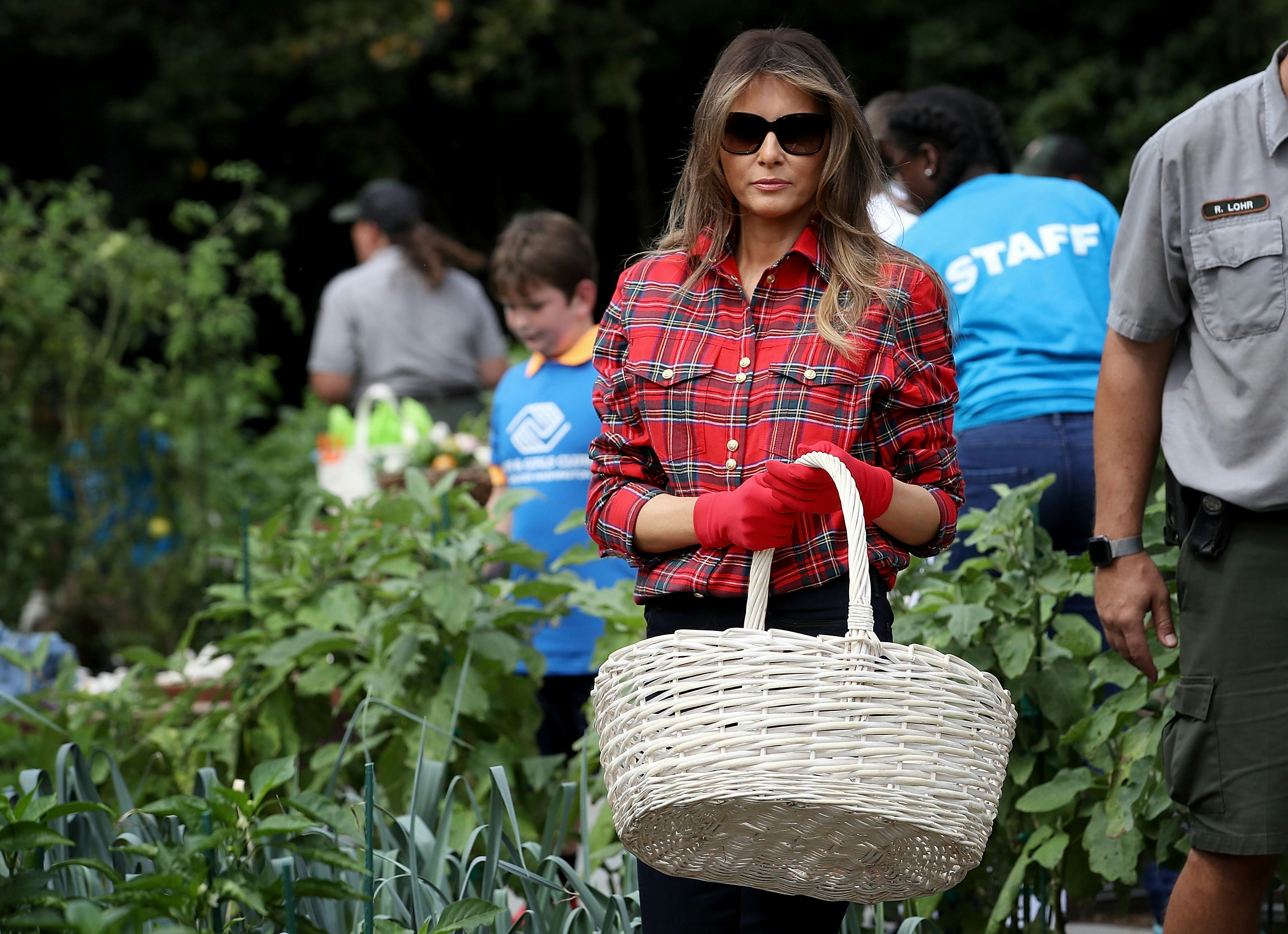 Source: Bustle
Photos from Melania's public appearance resurfaced last week as social media users mocked her gardening skills, rather the lack of it. She was criticized for posing for the photo shoot without having the experience of gardening.
Model and social media celebrity Chrissy Teigen focused on Melania's clean shoes at the event. She tweeted that Melania's garden shoes looked exactly like her workout shoes.
Teigen joked that she worked out as much Melania works in the garden; due to which the shoes were in perfect condition.
User Ryan Adams tweeted out the photo and captioned it with 'I really don't chore, do you?' taking a jab at Melania's seemingly ingenuine pose.
Another user, Raul Carvajal, cropped out Melania's photo from the original and created a new one where she was next to the King of Pop, Michael Jackson.
Melania's pose blended in with the Michael Jackson-themed photo as it looked like she was competing with Jackson in a dance-off to the song I'm Bad.
Netizen @darth photoshopped Melania's photo and added a pickaxe in her hand instead of the gardening hand pruner that she originally held.
He also photoshopped Donald Trump's Hollywood Walk of Fame star and made it look like Melania uprooted it and chucked it into the basket.
The last tweet was a nod to the recent episode when a man destroyed Donald Trump's star with the use of a sledgehammer and a pickaxe.
The suspect said that he wanted to raise money for sexual assault victims. The incident spiraled soon and many people rallied near Donald Trump's star as a brawl ensued soon after, as reported by TMZ.
Please fill in your e-mail so we can share with you our top stories!