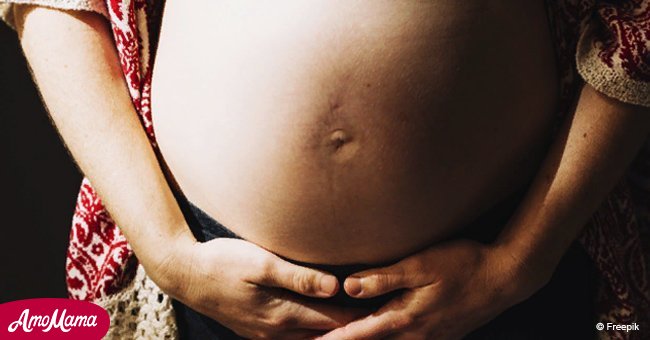 Pregnant woman reportedly asked boyfriend to punch her in the stomach to kill baby
A baby girl died at the hospital after delivery and the medical staff noticed the mother had some severe bruises that looked suspicious.
According to a Bakersfield Now report, the mother arrived at Kern Medical on May 24. Doctors determined she was about 30 weeks pregnant and had bruises on her stomach while the baby had traumatic injuries including a fractured skull.
The woman said that this was because she was moping and had fallen on the wet floor but distrustful medical staff alerted local authorities. Police arrived at the hospital and questioned the woman who confessed that her injuries were not an accident.
The mother reportedly declared that her boyfriend agreed to beat her in an attempt to kill their baby. He punched her stomach at least 10 times until she stopped feeling the baby move.
The couple then came to the hospital and although the baby girl was delivered, she passed away due to injuries. There is no record of how much time the baby survived outside the womb after being born.
The boyfriend, however, denied that he had anything to do in the baby's death or hurting the woman, making things harder for the police investigation. Read more on our Twitter account @amomama_usa
Both parents have not yet been identified since they are not currently facing any charges. Authorities are still determining whether the couple has committed a crime under the California law.
Deputy District Attorney Gina Pearl is investigating the case. "It's a unique case. We're still investigating. There's a lot of different angles," she said.
The California penal code allows abortion until around 24 and 26 weeks into a pregnancy, and the "unlawful killing of a human being, or a fetus, with malice aforethought" is defined as murder under the same law.
However, the law does not apply to any person who commits an act that results in the death of a fetus if the act was solicited, aided, abetted, or consented by the mother.
Please fill in your e-mail so we can share with you our top stories!