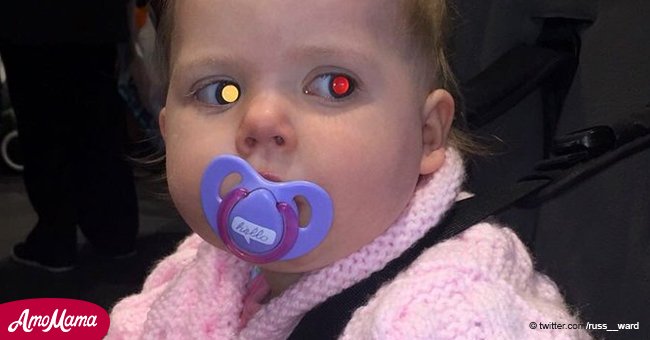 Baby diagnosed with cancer after photographer noticed strange white glow in photo
Little Presley Marshal and her loving family were spending a well-deserved holiday in Tenerife, Spain, when a local photographer raised an alarm about her health condition.
Darren and Sophie were advised to seek urgent medical advice as soon as they reached their hometown, Jarrow in England, reported Jumble Joy.
Her parents did not have any reason to suspect that something could be wrong with their seven-month-old daughter. She looked as healthy as any other child of her age.
However, a photographer raised an alarm when she looked at one of her photos during their vacation.
Read more on our Twitter account @amomama_usa.
The family was glad they finally went on a vacation. Presley's father, Darren, had been busy working over the Christmas holidays and the family barely had the time to celebrate.
Sophie, Presley's mother, and her husband decided to make up for the lost time by taking everyone on a fun-filled holiday.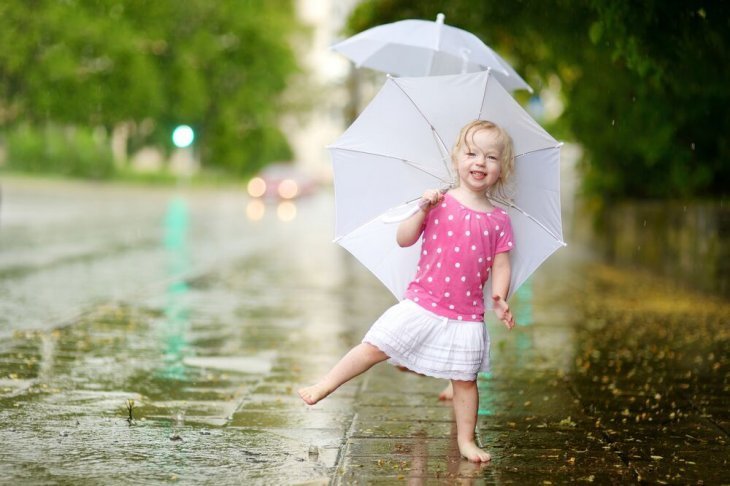 Source: Shutterstock
Days before they were scheduled to return home, they hired a local photographer, Alessia, and had a photo session at their hotel room. Fortunately, she knew a thing or two about retinoblastoma.
The photographer left after the session, assuring them that the pictures would be ready soon.
When Sophie and Darren went to collect their photos, a day before their return, they were shocked by Alessia's concerns.
The grim-looking photographer told them that she was worried. She took them aside and showed them what she had captured.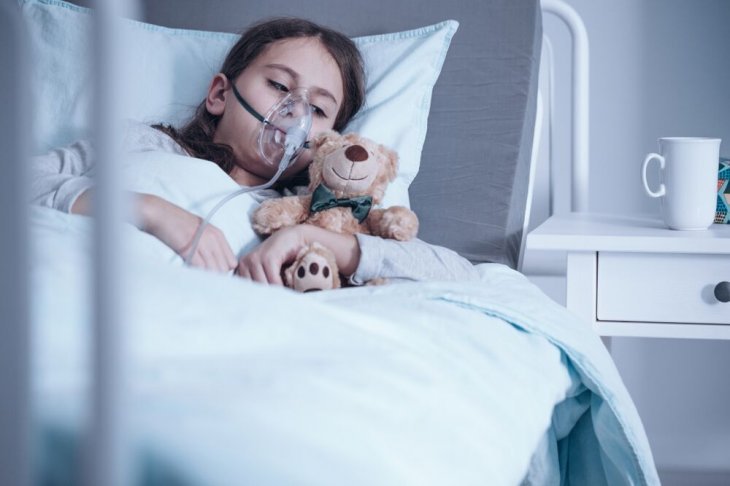 Source: Shutterstock
One particular photo caught their attention – Presley looked quite different in it.
The parents realized that their little girl's right eye was white, while her left one was red. Since it is not uncommon for people's eyes to look red in photographs, the mother dismissed the difference in color as an effect of light.
She wanted to know if something could be done about the white in her daughter's eye. However, Alessia's response startled the couple.
She told them that it was strange to see the white in the photographs and was not sure what was wrong. She did know a little about retinoblastoma and advised them to take their baby to a hospital for an examination.
Source: Shutterstock
The couple took their photos, paid for them and left, hoping that everything the photographer had told them about their daughter was wrong.
They could not stop thinking about Alessia's words even after returning home. Darren and Sophie did not want to take any chances on their baby.
The couple took their toddler to a hospital in their hometown of Jarrow. They told the doctor everything the photographer had told them.
After a few tests and a thorough diagnosis, the doctor said that Alessia was right, there was something wrong and the little one had to be treated immediately.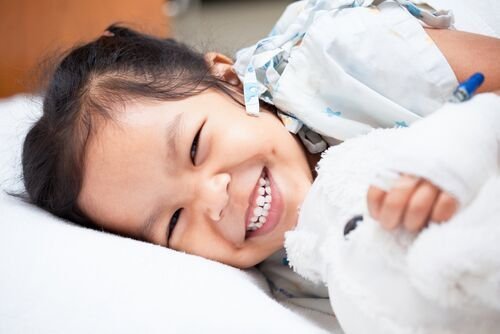 Source: Shutterstock
The optical nerve on Presley's right eye had a little white ball growing and the condition was quite serious. However, an early detection made it easy for it to be treated.
Little Presley had to be put under chemotherapy sessions and given other cancer medication. The doctors assured them that their little girl will be fine very soon.
Darren and Sophie are grateful to their photographer in Spain. Alessia had not just given them memories from their vacation, but also made sure they remembered her forever.
Without her insights, they would probably never have known about the cancerous tumor. The little girl would probably have lost her vision, maybe even her life.
Please fill in your e-mail so we can share with you our top stories!